Tastemaker – Valentino Montuerto Jasmin
Make-Up Artist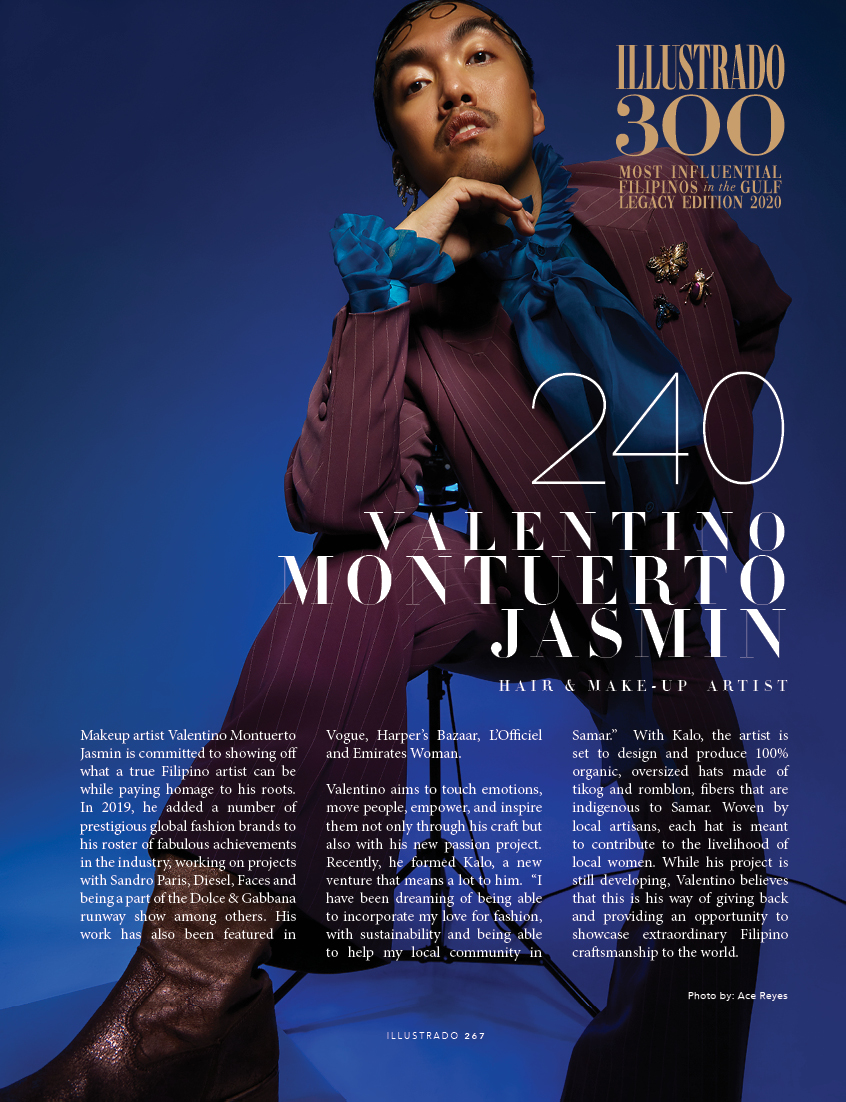 Makeup artist Valentino Montuerto Jasmin is committed to showing off what a true Filipino artist can be while paying homage to his roots. In 2019, he added a number of prestigious global fashion brands to his roster of fabulous achievements in the industry, working on projects with Sandro Paris, Diesel, Faces and being a part of the Dolce & Gabbana runway show among others. His work has also been featured in Vogue, Harper's Bazaar, L'Officiel and Emirates Woman.
Valentino aims to touch emotions, move people, empower, and inspire them not only through his craft but also with his new passion project. Recently, he formed Kalo, a new venture that means a lot to him.  "I have been dreaming of being able to incorporate my love for fashion, with sustainability and being able to help my local community in Samar."  With Kalo, the artist is set to design and produce 100% organic, oversized hats made of tikog and romblon, fibers that are indigenous to Samar. Woven by local artisans, each hat is meant to contribute to the livelihood of local women. While his project is still developing, Valentino believes that this is his way of giving back and providing an opportunity to showcase extraordinary Filipino craftsmanship to the world.
Illustrado 300 Most Influential Filipinos in the Gulf is Supported by: Kaya Skin Clinic,  Emirates Airline, and Unilever.
Special Thanks to Michael Cinco, Ezra Couture , Giordano, Darcey Flowers, IKON Solutions, Victors Freight, MPQ Tourism, Asia Gulf Companies –La Carne & Filfood, WOL Water
Get a copy of Illustrado 300 Most Influential Filipinos in the Gulf Legacy Edition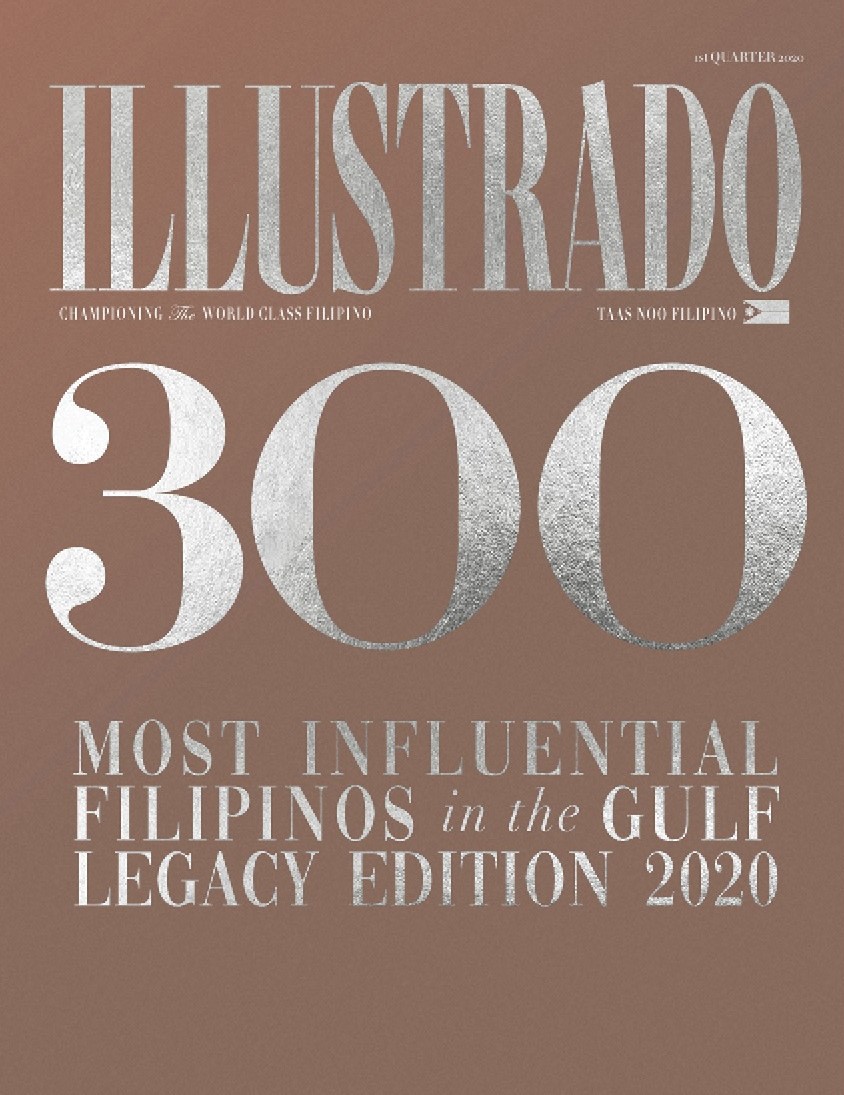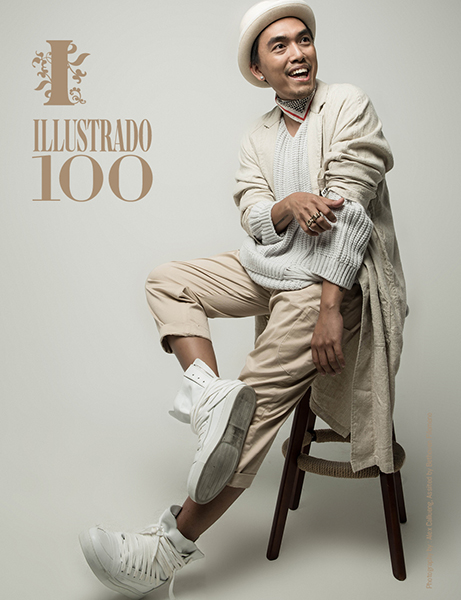 Makeup Artist, Trainer
They say that the best way to learn something is to learn it well enough to teach it. That is exactly what Valentino has done with makeup. As a regional makeup trainer for a professional makeup brand, Val is is at the helm of evolving the standards of beauty in the region. In his words: "Makeup is not just all about applying cosmetics to someone's face. It's an art form. You transfer good energy and creativity to someone, and its empowering." He has always been passionate about the arts, having been obsessed with musical theater since childhood.  Of the legacy he wishes to impart to the community, Val professes: "I exist and live for my art and passion. It's the air that I breath. I'm very rebellious when it comes to my choice of art form, because it's a personal space where I can unleash creativity and good energy. The connection between me and art is very strong. I'd die without it. And people can be prejudiced about my work – what matters is that I am happy with it."
Photo by Alex Callueng; Photography Assistant – Bethoven Filomeno Special thanks to – Giordano, Nikon, Liali Jewellery, Lulu, Mitsubishi and Western Union.