100 Most Influential Filipinos in the Gulf: Philippine Business Council – Business Vanguards
As forerunners of entrepreneurship for the Filipino community in the emirates, the Philippine Business Councils of Abu Dhabi and Dubai exist to support both individuals and organizations succeed in their field of business, be it here in the UAE or the Philippines.
PBC Abu Dhabi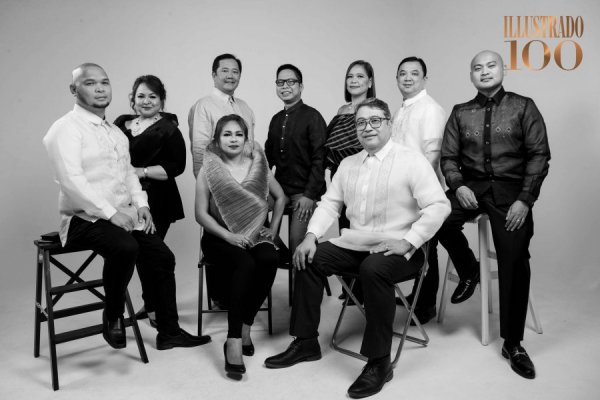 "As Filipino entrepreneurs and professionals, we would like to see our own people succeed, uplift the Filipino brand, and to prove that Filipinos are also competitive in the realm of business," says Howell Perez, chairman of PBC Abu Dhabi. Besides having managed numerous business development workshops intending to help Filipino-owned companies exploit significant opportunities, they too focus on the growth of bilateral trade, investment and tourism, and establishing, plus maintaining networks with organizations in the UAE.
The executive team consisting of Chairman Howell Perez, Vice-Chairman Dr. Joey Villanueva, Corporate Secretary Mylene Escano De Guzman, Treasurer Christian Jay Redual, Director of Marketing and Communications Gau Raganit, Director of Trade, Industry and Entrepreneurship Jovy Tuaño, Directors of Events Ms. Teresa Keating & Dennis Castro, Director of Sponsorship Dr. Aileen Villanueva, Director of PR Jan Barlow, and Legal Advisor Atty. Barney Almazar, have organized numerous successful projects of which include the Spirit of Enterprise and Knowledge Workshops, as well as a medical mission for the Philippine Overseas Labor Office, and various networking events.
Stressing the importance of uniting Filipino entrepreneurs, Howell shares: "Working together as a single unified community can achieve great things. From ideas up to combining resources despite the challenging market – together we are stronger. We know the market because we are the market!" Through these initiatives, the group hopes that all Filipino businesses here in the UAE will continue to grow, innovate, and become the growth drivers, not only of our host country, but the whole GCC market.
PBC Dubai & Northern Emirates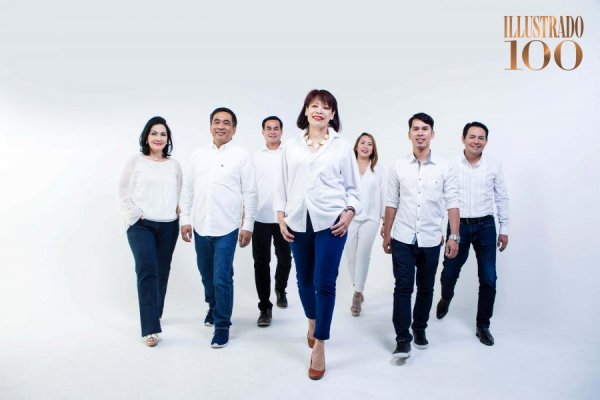 The Philippine Business Council Dubai and the Northern Emirates (PBC DNE), amongst countless duties, provides avenues for business exchange among Filipino entrepreneurs, and other parties with a commercial interest in the Filipino market in the emirates. At its core however, the group endeavors to help Filipinos to simply realize their full potential. Chairman Bobbie Carella voices: "We volunteer because we want to help our people excel. Even through touching a single person, their success can be a shining example that others can emulate and follow."
This time around, aside from continuing to bolster ties with its South East Asian partners, the PBC also leads as Chairman of the ABCA (ASEAN Business Councils Alliance) and hosted last year's ASEAN Golden Jubilee event.  The organization also provided networking opportunities to Filipino business owners and professionals via its SoBiz (Social Business) initiatives, not to mention informative workshops with EduBiz (Education Business).  2017 also saw the second edition of the prestigious PBC Dubai Interface, supported by the Dubai Chamber of Commerce and Industry, which gathered the emirates' top industry executives and captains of business, graced by. The group is now preparing for the highly anticipated Philippine Food Festival. The role of PBC is more pertinent than ever, according to Chairman Bobbie Carella, especially with run up to Dubai Expo 2020. She shares: "By granting fellow Pinoys with aid and information, we hope to see a rise in Filipino owned and managed businesses, especially with Expo 2020 being two years away."
PBC DNE is headed by Chairman Bobbie Carella, Vice Chairman Lalaine Chu-Benitez, and Directors Andy Minodin, Enrique Yamazon, Marlene Murphy, Ken Peralta, and Victor Manuel, the council also extends assistance to Philippine start-ups setting up in the country.
_________________________________________________________________________________________
Photography by: Alex Callueng
Illustrado 100 was made possible by sponsors: Giordano, Liali Jewellery, Mitsubishi UAE- Al Habtoor Motors, Michael Cinco Couture, Mapúa Institute of Technology, Centro – Amwaj Rotana Hotel , Max's Restaurant Middle East and GVER – Your Friendly MarketPlace for Sharing
Co-Sponsors: Herschel Supply Co., Rove Hotels, The Medical City – Dubai , Filipino Institute UAE, MPQ Tourism, JAMES Travel and Tours Dubai, Off the Hook Seafood Restaurant, The Original Barrio Fiesta Restaurant – Dubai and Tapa King UAE.
Read more Illustrado 100 on www.illustradolife.com