Nowhere Birds is a Dubai based independent folk music duo. Composed of Jules Suarez and Mitchiko Bagayna, the pair are well known for their intimate style of playing and harmonizing. While both of them do Vocals, Jules' specializes in the Guitar, whereas Mitchiko plays the Glockenspiel and Melodica.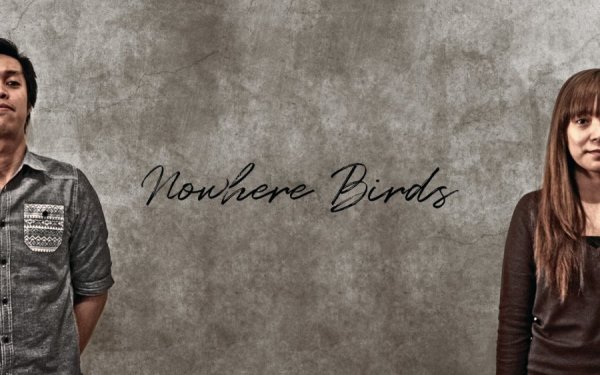 The duo came together after a spontaneous jam session at a party in 2015. With their newfound chemistry (and the help of their friends), they became an official band in 2017 and quickly became a hit among various audiences. While up and coming, they already created a buzz among musicians in Dubai, with some of their achievements including:
Appearances as guests on 'The Ticket Show' on Dubai Eye 103.8.

Being features in HYPE magazine's Local Spotlight.

Selected and featured as one of StepFeeds' '10 musical acts you should hear live in the UAE'.
Their naming convention derives itself from one of Jules' unfinished song "Nowhere Bird". Birds against the world, these two musicians fly to wherever the winds take them. "Wherever we go, wherever the wind takes us, we will be perfectly fine as long as we are together." Mitch says.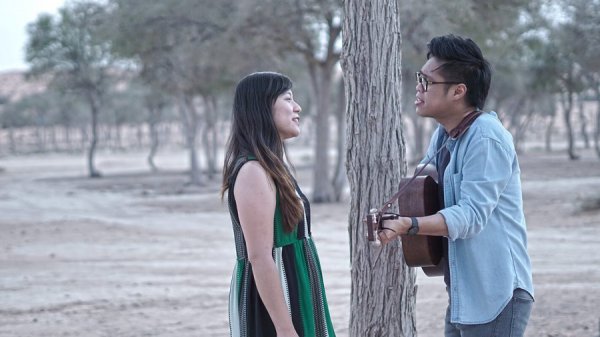 Nowhere Birds produces music on a more improvised scale, beginning with improvised lab sessions that eventually bring out ideas for new music. Jules remarks that "The songwriting comes naturally. The guitar takes the helm most of the time. I let it be and see where it takes me. Then I'll sing in gibberish and eventually the right words will surface." Jules further gathers inspirations from his dreams (as a lucid dreamer). Odd tunes play themselves in his sleep, then he wakes up, records the melodies and tries to translate it into his music. "Songwriting is like going through a maze, but without a right or wrong path. The more you get lost, the better you find the way."
Check out their song, 'River Running Fire' here: https://www.youtube.com/watch?v=V0cRtGMmd4M
As well as keeping true to themselves, they take the feelings and reactions of their audiences into account. Their uniqueness and popularity comes along with their simplicity, making use of a limited amount of instruments and relying more on vocals and synchronicity for a more acoustic vibe. "Eyes locked on each other, close harmonizing. We rely on our minimal instruments so everything must sound organic. Nothing fancy. That's what people like about our music. That became our brand."
Since recording their first EP in 2017 (which will be released towards the end of January), Nowhere Birds have set their eyes on a bright future ahead of them, seeking to be heard worldwide. "We hope that our music will reach more ears, not only in Dubai, but also in our own land, Philippines, and of course, worldwide."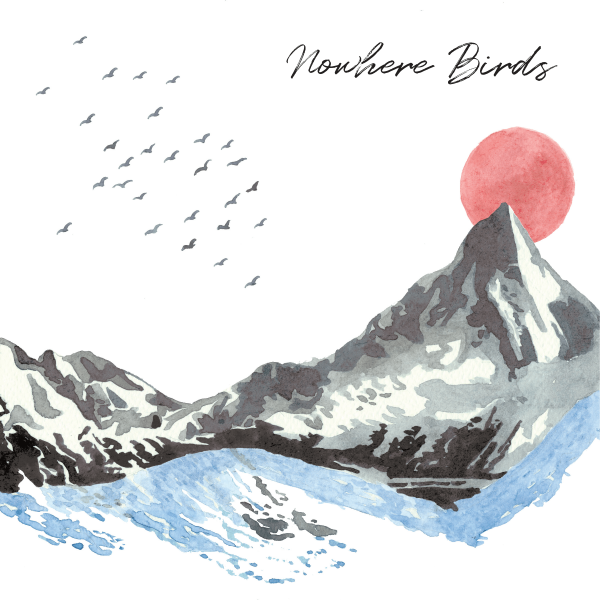 For all aspiring artists seeking to make their mark on the world, Nowhere Birds has only one thing to say. "If you have a craft that you really love, love it more!"
Jules Suarez and Mitchiko Bagayna will be releasing their self entitled EP, "Nowhere Birds" on January 29th at the Fridge, Al Serkal Avenue, Dubai. Special thanks to Andy Brookes @League Champs for the production.
Website: http://nowherebirds.com/
Bandcamp: https://nowherebirdsmusic.bandcamp.com
Soundcloud: https://soundcloud.com/nowherebirds
Instagram: https://www.instagram.com/nowherebirds/
Facebook: https://www.facebook.com/nowherebirds/
Twitter: https://twitter.com/nowherebirds
Youtube: https://www.youtube.com/channel/UCnxIcZ1OBimo0OxxUvPbCYQ
_________________________________________________________________________________________
Read more about music on Illustrado Life.