Filipino Traveler: Kristine Abante in AMSTERDAM
What is the city known for? 

 
Aside from the obvious ones like the beautiful network of canals we often see in postcards, the impressive and well-oiled bike culture, and the deliciously addictive stroopwaffels, I would say Amsterdam is unique because here, you can enjoy a kind of freedom and open-mindedness that you will not easily find anywhere else.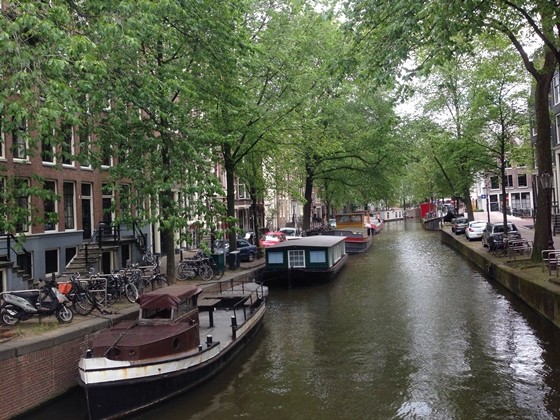 It is also normal here to find sex museums alongside traditional business establishments, which is a rare sight especially for someone who currently lives in the Middle East.
I love the impressive architecture and the art scene. The city is home to the Van Gogh Museum and the museum that houses the works of Rembrandt, the Rijks museum. And of course, there is the old house that kept Anne Frank and her family safe during the Nazi occupation of the city.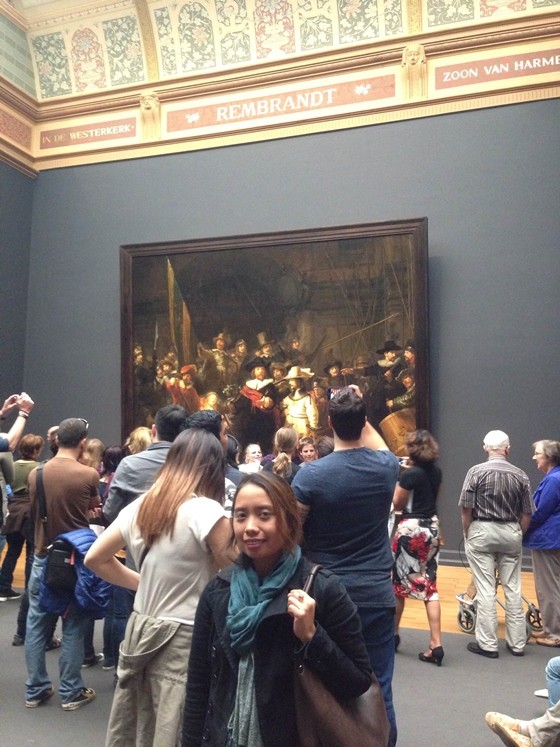 You come to Amsterdam to open your mind.
How to get there? Where to stay?
I don't prefer planning my trips through travel agencies and signing up for group tours and the likes because I like the freedom of owning my itinerary. I am also a "surprise me" kind of person, so there's really very little planning in terms of my daily activities. There are lots of apps and websites that can help you find your way around the city and give you advice on accommodations and other travel-related stuff.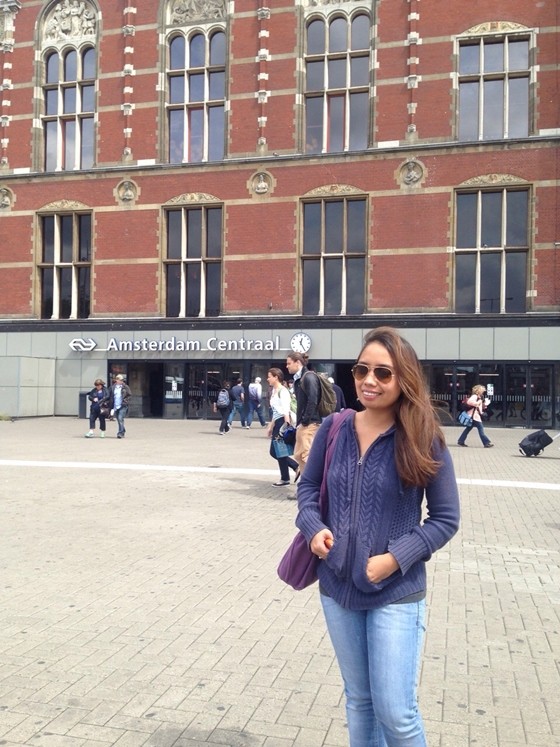 Flights to Europe via Emirates usually cost between AED2,500 to AED3,000. To find the cheapest plane ticket prices, you can check a website called Skyscanner (www.skyscanner.net), which also has an app version.
I actually came to Amsterdam by train after arriving at Dusseldorf from the UAE. I passed by Germany because my Schengen visa was issued by the German embassy. It is easy to apply through VSF Global at Wafi Mall. You can find all the requirements on their website.
The train to Amsterdam from Dusseldorf costs about EUR30 or AED120. There is a very helpful site where you can easily plan your itinerary via any mode of transportation anywhere you want to go in the world: https://www.rome2rio.com. The website will also give you cost, timings and links.
For accommodations, I found this wonderful apartment at Airbnb. It was my first time to try the service, and I have to say it was such a great experience that I might never book a hotel room again. I paid less than the rate of a hotel room for an apartment that I shared with 3 of my friends; it was only EUR170 per night. We had the apartment all to ourselves, and it was conveniently located 5 minutes away from Central. We were allowed to cook our meals, wash our clothes, and have mini parties, so long as we keep the house in order. The host was also thoughtful enough to leave us with guidebooks and plenty of tips on how to make the most out of our trip. For five days, we felt what it was like to truly live like a local in Amsterdam.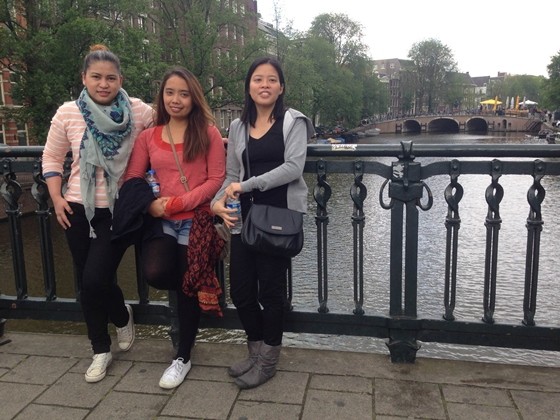 Any must-do's or must-see's? What's the city's best-kept secret?
For must-see's, I would suggest taking the canal cruise. It will take you around the city's famous canal network and you will see everything from the boat, and a tour guide will accompany you on this pleasant one-hour ride.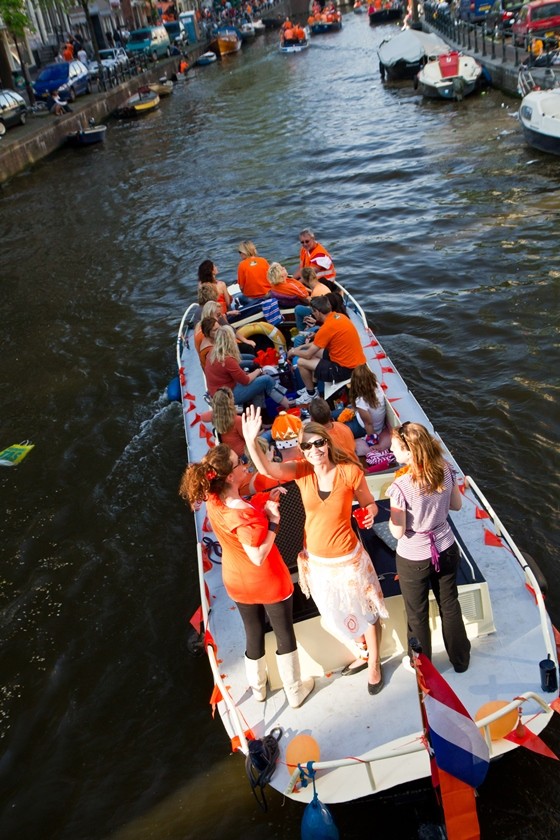 Being a huge Van Gogh fan, my personal favorite must-see is the Van Gogh Museum. Seeing his artworks up-close was some kind of a spiritual experience. We also found a hole-in-the-wall dive bar in Amsterdam Central named 'The Doors,' after the great Jim Morrison. The Doors Café is like a mini-shrine for rock 'n' roll fans; it plays great music, and you're free to do other things, like smoke. If you know what I mean.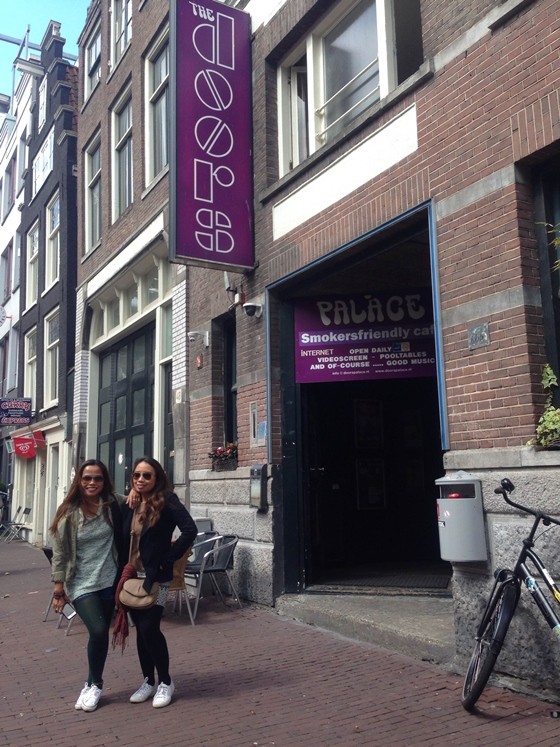 How to Dress?
Dress comfortably. Amsterdam is the land of freedom, and people don't really care what you wear. Just check the weather report before choosing your OOTD.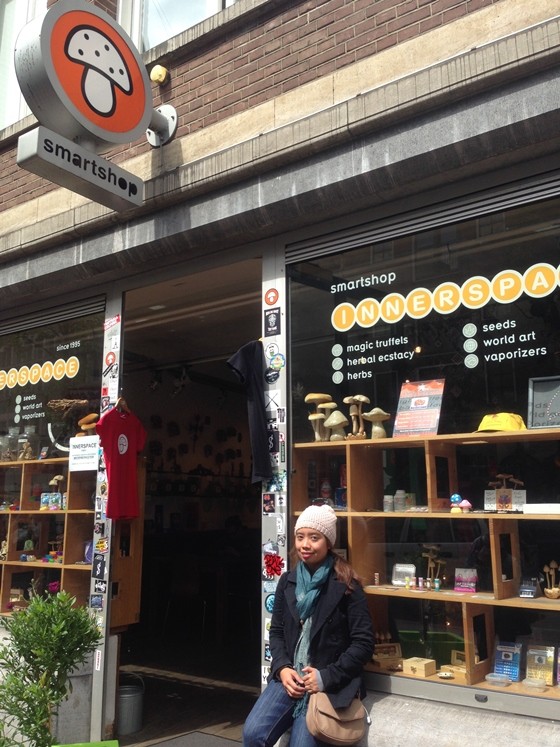 What to bring? What to avoid?
Bring enough euros and see how far your baon can take you. J An umbrella would be handy, especially if you don't like getting wet by the rain. It drizzled often during our stay.
Avoid bringing back illegal substances. Even if they look harmless and are sold freely in Amsterdam, they can get you in trouble elsewhere, most especially in the UAE.
Also, if you can avoid bringing a big luggage, please do so. This is especially important if you want to go cross-country via trains. Travel as light as you can. Believe me, I learned this the hard way.
Overall, going to Amsterdam was such an enlightening, incredible experience. Personally, this trip changed me in a lot of ways. It challenged my views and expanded my way of thinking—it's great for the soul. But if you're not up for the deep end and you're just after taking selfies, you can't go wrong with Amsterdam because this place is very Instagram-perfect.