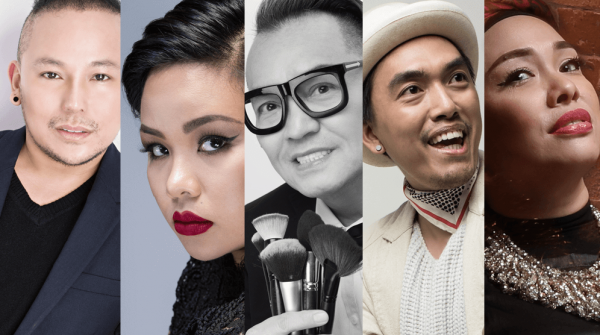 Behind the flawless editorials, beauty campaigns and glowing brides are the unsung heroes who makes sure that the face, hair and everything that has to be glammed up are picture perfect.
Recently, an article UAE firm denies discrimination in hiring started circulating on Facebook which angered netizens from all over the region. The issue was raised after an expat complained about a racist remark directed at Filipino job applicants. In this case, for a makeup gig.
Miha Hillal, an event manager in Dubai, was blocked after tagging a Filipina makeup artist to try out for the said job listing. She later received a message that reads: "The job is not for Filipinos and they [are] not welcome on this page. You are banned for tagging a Filipino. You cannot view this page again."
Believe it or not, the makeup industry is probably one of the most cut-throat category in the field of fashion. The competition is fierce and the number of people you are in direct and indirect competition with is endless. You have to fight for your spot and bring out the skills to stay and Filipinos are undeniably some of the best in the business.
Lesson learned: hiring someone to work on your project should be based on skills and not race or ethnicity. You'll never know what you're missing out on if you don't expand your horizon.
We've rounded-up some of the most trusted kickass Filipino makeup artists here in the UAE who we're sure can make you look A+ at all times. And if these names and their body work can't convince you to book them for your next project, well … we just don't know anymore.
VAL MONTUERTO
They say that the best way to learn something is to learn it well enough to teach it. That is exactly what Valentino has done with makeup. As a regional makeup trainer for a professional makeup brand, Val is is at the helm of evolving the standards of beauty in the region.
https://www.instagram.com/p/BVftwkFAQLl/?taken-by=makeupbyvalentino
"I exist and live for my art and passion. It's the air that I breath. I'm very rebellious when it comes to my choice of art form, because it's a personal space where I can unleash creativity and good energy. The connection between me and art is very strong. I'd die without it. And people can be prejudiced about my work – what matters is that I am happy with it."
LOUISE MONIQUE
Make-up artist. Beauty blogger. Brand ambassador. Triple-threat Louise Monique is a well-rounded beauty specialist who has the cleverness and marketing savvy to match her incredible talent. Propelled by her innate charm, plus her background as an advertising creative, she has become one of the UAE's go-to makeup artist, and a brand ambassador to popular international brands.
"I would love to be known as a woman who lifted up other women. I just want to help women actualize the power that they possess, which is their own beauty."
JESSE TABLA
As a Filipino makeup artist who is used to working behind the scenes, he never expects to be recognized for his work in any large scale – but his impressive body work has earned him the spotlight.
Last year, Jessie headed the makeup artist team for Vogue Fashion, organized by Vogue Italia Editor-in-Chief Franca Soccani. He also did make-up for Gerard Butler, Frieda Pinto, and other celebrities. Of his achievements, Jessie testifies: "Hard work really pays off. I get the kind of jobs that I've been getting because I am always on my toes, learning new skills and expanding my talent."
BOBBY CAPARAS
Widely considered as the Gulf's top Glam Guru and a makeup mogul, Bobby has a career that extends 36 years as one of the most admired make up artists in the Asia Pacific. Two years ago, he won the Asian Trend award for Make Up Artist Of The Year in Chengdu, China – proof positive of Bobby's ability to transcend trends and stay relevant amidst the ever-evolving standards of beauty.
"They say experience is gold, but I'd say perseverance is platinum! I always push myself each time I do a project motivated not only by financial reward, but mostly by my love for the art of makeup and style. Passion ignites creativity. It is the impetus that propels us to greater heights. You don't influence or rock the status quo with familiarity. You do so with a spirit of adventure and curiosity."
YHENCE SIOTING
A self-taught and professionally trained make-up artist, Yhence is a superstar in her own right. She has been responsible for glamming up models in some of the chicest editorials, runways and commercial shoots.
"My style is very versatile depends accordingly to what clients require me to do."