Most Influential Filipinos in the Gulf – RICA RODRIGUEZ AND DIVINE MASINSIN – Wonder Women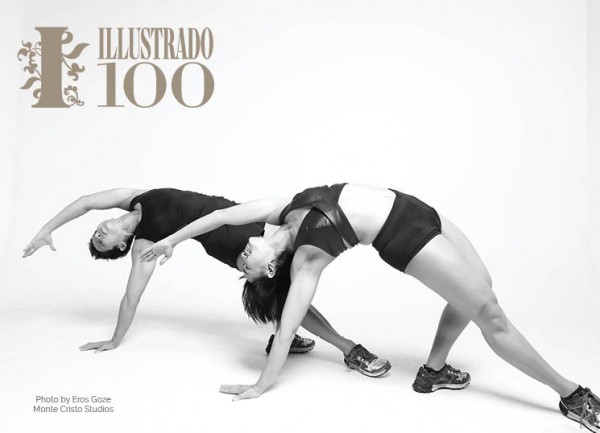 Rica Rodriguez and Divine Masinsin Photo by Eros Goze for Illustrado Magazine
Rica Rodriguez and Divine Masinsin have a lot of things in common. Not only did both graduate from UP Diliman, both have always been fit and healthy, having engaged in different kinds of sports since childhood. "I was fit enough to play table tennis, fit enough to be in my high school's dance troupe, fit enough to pass my classes in college which were physically demanding – an hour of gymnastics, volleyball, social dance and swimming all in one day," says Divine.
They also happen to be two of the most respected fitness professionals in the UAE.
Both Rica and Divine enjoy the title of GEL Master Trainer. Simply put, they are the trainers of trainers, and thus have a direct hand in shaping the fitness movement in the UAE. Both women have also participated in various international competitions, such as the 2014 Muscle Mania in Las Vegas. Rica recounts, "It was certainly the most difficult and yet the most rewarding thing I've done in my career. It was a huge challenge to keep up with the diet and workout regimen especially on days when I just wanted to chill out and have an ice cream or when I seemed to have so much work to do with so little time."
In the near future Rica, wants to establish a more active career in fitness consultancy and to conduct workshops and courses. Divine on the other hand wants to compete in a bikini category for bodybuilding in Hong Kong and wants to be an international respected fitness consultant.