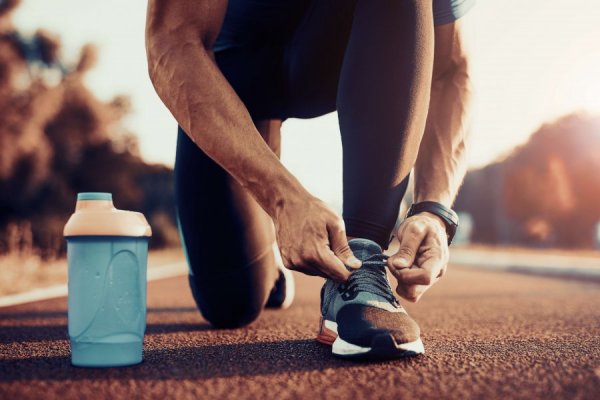 Alongside a growing national awareness for better health, working out has surprisingly become a hot trend over time – check out these brands that have been facilitating Filipinos, and UAE residents in general, on their fitness journeys.
Athlete's Co: Housing some of the best casual and most fashion-forward footwear brands in the market, Athlete's Co. is the ideal hub for every shoe-lover out there.
Sun & Sand Sports: The no. 1 sports retailer in the UAE, offers a great deal. Frequented not only by athletic individuals, the store also appeals to sneaker heads and athleisure enthusiasts too.
Stadium: When athletics meets lifestyle, Stadium happens. A one of a kind brand, the crossover from sportswear into the fashion-sphere happens in all of its outlets across the emirates.
MMA Fitness: Trainers go hardcore at MMA fitness. The Pinoy managed facility incorporates elements of Mixed Martial Arts into workout programs, allowing people to get ripped through an exciting fusion of disciplines.
Guavapass: Guavapass is praised for offering versatility to those looking for more choice in their fitness regimens, from Pilates to spin classes. What's more, members even get to enjoy promotions from the company's partners!
Fit Republik: With people recently delving into new forms of exercise, Fit Republik was born, and has been providing the public with state of the art facilities, from pools, to MMA fighting cages, since 2015.
Fitness First: Fitness First is easily one of the region's most trusted fitness centers. Operating in over 66 clubs around the Middle-East, the company has and will continue to be a first choice for many.
Gold's Gym: Armed with world-class certified personal trainers, energetic class instructors, and innovative fitness programs, Gold's gym is redefining the fitness industry one person at a time.
Bounce: Locally-loved, Bounce, the UAE's premiere trampoline park, is a great venue whether you're looking to host an activity-fueled party, or are finding new enjoyable ways to break a sweat.  Tribe Fit: A funked-out urban space that combines a gym, lounge, and a café, TribeFit is the only local sports center that values connecting people in their pursuits to get in shape, in what they call "Social Fitness".
_________________________________________________________________________________________
Illustrado 100 was made possible by sponsors: Giordano, Liali Jewellery, Mitsubishi UAE- Al Habtoor Motors, Michael Cinco Couture, Mapúa Institute of Technology, Centro – Amwaj Rotana Hotel , Max's Restaurant Middle East and GVER – Your Friendly MarketPlace for Sharing
Co-Sponsors: Herschel Supply Co., Rove Hotels, The Medical City – Dubai , Filipino Institute UAE, MPQ Tourism, JAMES Travel and Tours Dubai, Off the Hook Seafood Restaurant, The Original Barrio Fiesta Restaurant – Dubai and Tapa King UAE.
Read more Illustrado 100 on www.illustradolife.com