100 Brands Filipinos Love: Luxury Brands in the Middle East
Dubai's dazzling lights and glamorous lifestyle can only be complemented by items of luxury! Add a touch of elegance to your life with these with these 10 luxury brands:
Passion, vibrance and elegance rolled into one. Liali's versatile jewelry has made it one of the most loved brands by Filipinos in the UAE!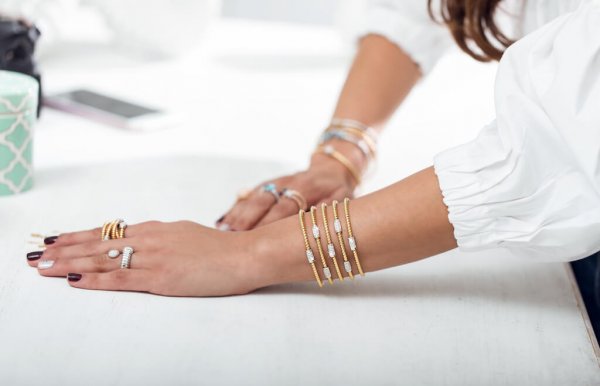 Lifestyle Fine Jewelry's are affordable, yet chic, and ideal for all occasions and gift giving, too!
Gold, diamonds, pearls and amazing service are among some of the dazzling aspects that make Puregold the classy and elegant brand we all know today.
Affordable premium jewelry with character and style fit for all kinds of fashionistas and trendsetters!
Malabar Gold products combine the classic beauty of gold jewelry with trendy, modern aesthetic.
This luxury brand of perfumes ticks off the highest of highs in all forms luxury and sophistication.
Not only do their chocolates taste divine Patchi also makes the perfect gift for loved ones and also makes a fine, decadent addition to events.
From amazing raffle draws to luxury products from well renowned worldwide brands, Dubai Duty free will ensure the best travel retail experience.
Among the most sophisticated, classy and timeless watches, these are a must for everyone's wardrobe!
Phillip Stein watches and accessories combine class, style and new unique technology that benefits the body, mind and spirit.
_______________________________________________________________________________________
Illustrado 100 was made possible by sponsors: Giordano, Liali Jewellery, Mitsubishi UAE- Al Habtoor Motors, Michael Cinco Couture, Mapúa Institute of Technology, Centro – Amwaj Rotana Hotel , Max's Restaurant Middle East and GVER – Your Friendly MarketPlace for Sharing
Co-Sponsors: Herschel Supply Co., Rove Hotels, The Medical City – Dubai , Filipino Institute UAE, MPQ Tourism, JAMES Travel and Tours Dubai, Off the Hook Seafood Restaurant, The Original Barrio Fiesta Restaurant – Dubai and Tapa King UAE.
Read more Illustrado 100 on www.illustradolife.com