THE CLOTHES THAT YOU NEED IN YOUR CLOSET RIGHT NOW
By Arny Ross
Trends come and go and shopping every now and then can hurt your wallet; so investing money on the right type of clothing to have you set for any occasions that may arise is the best decision you will make.
THE LITTLE BLACK DRESS aka LBD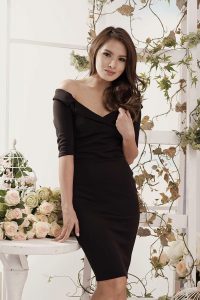 This one needs no intro because by now, you should know that you have to have an LBD in your closet. But okay, this one is still included here for emphasis. AGAIN: you need an LBD. All girls need an LBD.
A girl's best friend and a fail-proof choice, the little black dress is your go-to item when you're in doubt of the dress code.
"I've always been into black dresses because it's so easy to wear. You can never go wrong with this one. Even when I was younger, I would always get one; and as I grew older, I went for a more sophisticated cut and fabric. I've come to discover which part of my body I want to highlight and which part I shouldn't flaunt. Dressing up is really about knowing your body and finding the right fit for you.
THE FEMININE DRESS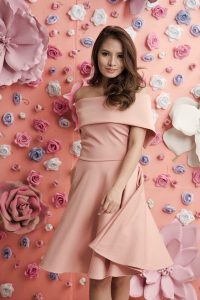 Put your jeans to rest! Go for an easy feminine dress that you could use for not so formal gatherings. Additionally, feminine dresses are a no-brainer because you don't have to bother matching up a nice top with a nice bottom.
There are a lot of options that you can go for like pastels and florals. Now all you have to do is focus on what you have to do and not worry about what you should wear. Plus you can totally wear them in garden weddings!
"I'm basically a jeans/denim shorts type of girl especially when I need to run a lot of errands for the day but I also do like wearing dresses and feel so girly! In that case, I would opt for a pastel, flowy type of dress and match it with a lighter shade of makeup to achieve the soft feminine look."
THE DAY IN DAY OUT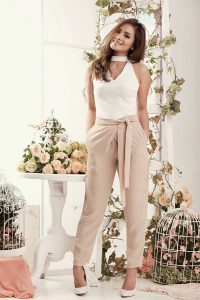 Since when did corporate dressing become synonymous with bland, uninspired workwear? Every office has a resident fashion girl, and they often earn equal parts awe and ire for dressing a tad too fashionable for the daily grind. Working on Excel sheets and reports does not mean you have to limit your style to boring.
Dress for the job you want to have. That will get you the #girlboss status one day.
"I think this is not just for #ootd purposes. Girls can also wear this to work day in and day out. Just add a classic watch and a well-fitted blazer and you are good to go! Just make sure you have a pair of flats to reward your feet after a long day of work."