Rowena Niduaza
Public Speaker & Comedian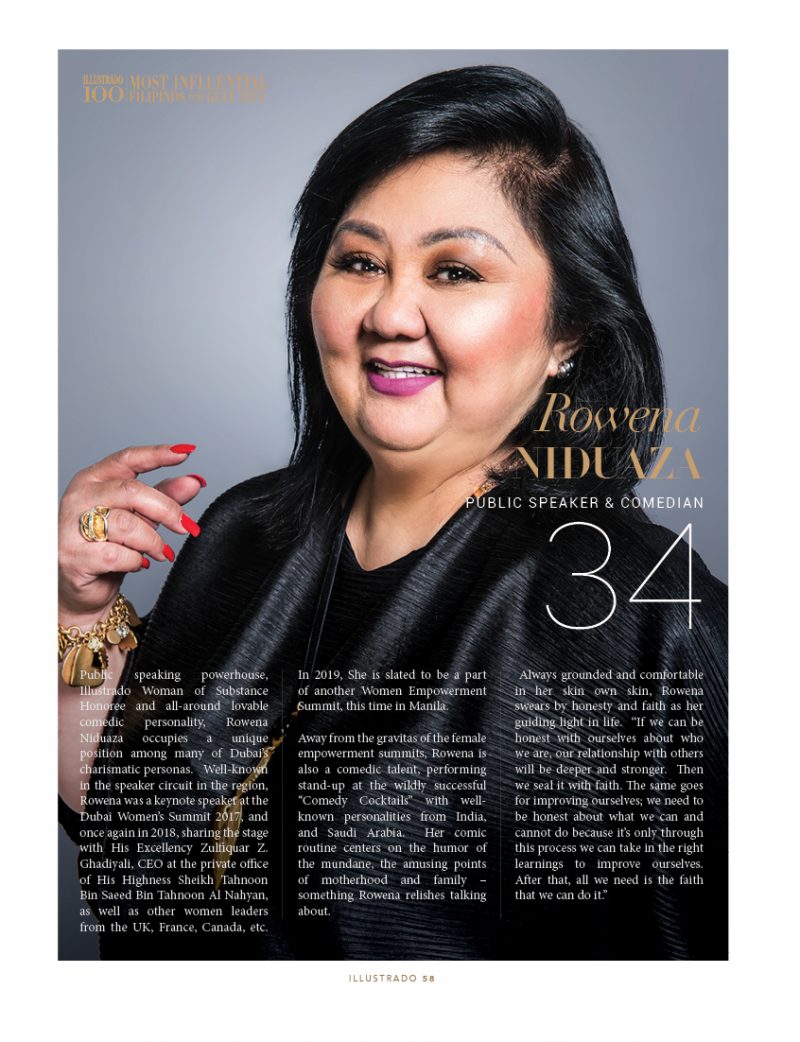 Public speaking powerhouse, Illustrado Woman of Substance Honoree and all-around lovable comedic personality, Rowena Niduaza occupies a unique position among many of Dubai's charismatic personas. Well-known in the speaker circuit in the region, Rowena was a keynote speaker at the Dubai Women's Summit 2017, and once again in 2018, sharing the stage with His Excellency Zulfiquar Z. Ghadiyali, CEO at the private office of His Highness Sheikh Tahnoon Bin Saeed Bin Tahnoon Al Nahyan, as well as other women leaders from the UK, France, Canada, etc. In 2019, She is slated to be a part of another Women Empowerment Summit, this time in Manila.
Away from the gravitas of the female empowerment summits, Rowena is also a comedic talent, performing stand-up at the wildly successful "Comedy Cocktails" with well-known personalities from India, and Saudi Arabia.  Her comic routine centers on the humor of the mundane, the amusing points of motherhood and family – something Rowena relishes talking about.
Always grounded and comfortable in her skin own skin, Rowena swears by honesty and faith as her guiding light in life.  "If we can be honest with ourselves about who we are, our relationship with others will be deeper and stronger.  Then we seal it with faith. The same goes for improving ourselves; we need to be honest about what we can and cannot do because it's only through this process we can take in the right learnings to improve ourselves. After that, all we need is the faith that we can do it."
……………………….
Special thanks to our sponsors: Emirates Airline, Stars n Bars La Mer, Liali, Instax – Grandstores UAE, Dusit Thani Dubai, Gver – Your Friendly Marketplace for Sharing, Meeting Dancewear , MPQ, CMG, Filbrit, and our partners Rozen Antonio Photography,  Alex Callueng Photography, Jef Anog Photography, and Ethereal Photography.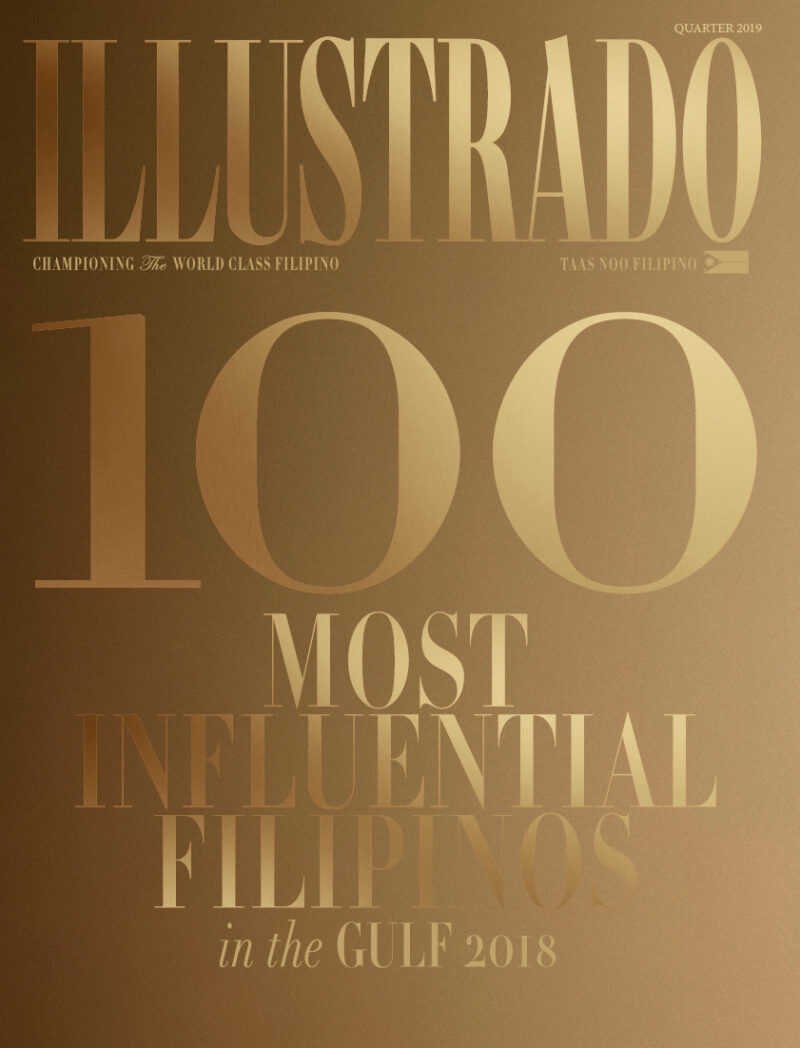 Most Influential Filipinos in the Gulf – Rowena Niduaza – The Storyteller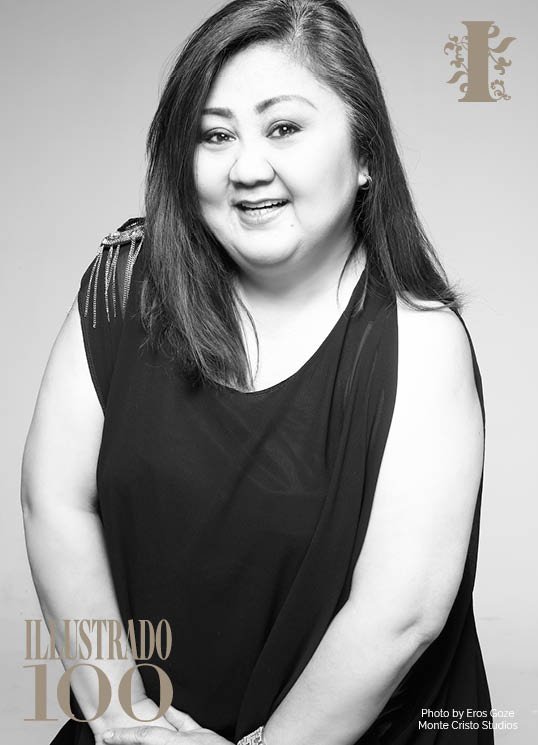 Rowena Niduaza has gained the respect and admiration of the Filipino community in the UAE for her magnificent strides with Toastmasters International – a non-profit organization that conducts communication and leadership training worldwide. After winning the Toastmasters Competition in the UAE in 2005, she won the regional leg of the competition and subsequently became the first Middle East representative to the 2005 Toastmasters International Convention for World Championship in Public Speaking held in Toronto, Canada. She is heralded as a master communicator, debator, and public speaker, and community leader, but there is one other title that gives her immense pride: survivor.
Rowena was diagnosed with ovarian cancer in 2005, but in a twist of fate that could only be described as "miraculous," she was eventually declared cancer-free by her doctors. This event led to a new awakening for Rowena Niduaza. "It was like a fresh new canvass but this time instead of using my brush right away and paint the colours directly on the canvass, I learned that it's worthwhile to sketch my thoughts first before the final touch of colours and signatures," she says. "I learned to look at life at a different angle. If one angle doesn't satisfy my questions then I will try looking at it at another angle until I find the right answer and purpose in the situations around me. Life after cancer is like living with a better view finder."
She felt a great desire to present her testimony to the world, and Toastmasters International gave her the perfect platform. For her, it wasn't only about winning anymore, but also letting everyone know that hope can still thrive in the face of such a debilitating disease. "My speech was all about my life with cancer and I just kept on revising it in every level of the contest, but the story and the message were always the same," she says. "We don't need to wait until we experience the fear of dying before we appreciate living because we should fear what is dying inside us while we are still living."
Despite the accolades that she has acquired through the years, Rowena Niduaza considers her family her greatest achievement. "I am proud of how my three kids have grown and how they have achieved much," she says. "It's not only about their success in their field but how they both treat people and animals with great care."