MADAME YASMIN BALAJADIA CORTES
Grace. Beauty. Dignity. Commitment. These are the words that best epitomize Madame Yasmin B. Cortes, Spouse of the Philippine Consul General in Dubai and Chair of the Filipino Ladies of Dubai and Vice President of the Diplomatic Ladies Group in Dubai. Ever the empowered Filipina, Madame Yasmin has taken on the immense of responsibility of watching over the welfare of the Filipino community in Dubai with the same motherly eyes that she has for her own children. As leader of the Filipino ladies of Dubai, she has been at the forefront of conceptualizing and activating various initiatives that are aimed at uplifting the image of the Filipinos in the Middle East, as well as help communities in need back home.
This year, Madame Yasmin led the launch of the 1st Filipino Interschool Competition and helmed the Dubai Dubai Musikahan – a songwriting competition that was held in celebration of the Buwan Ng Wika in August. She also played a crucial role in launching the 1st Photography and Film Making Workshop, and the Breast Cancer Awareness Forum, which were both held at the Philippine Consulate in Dubai. Of how she hopes to be recognized and remembered by the kabayans in the UAE, Madame Yasmin says, "I hope that the community remembers me as one who actively promotes the Filipino by coming up with projects and programs that highlight who we are as a people. My focus as Chair of the Filipino Ladies of Dubai is to host activities that build on the already excellent repute of the Filipino. To me, this is both a serious responsibility and a source of great joy."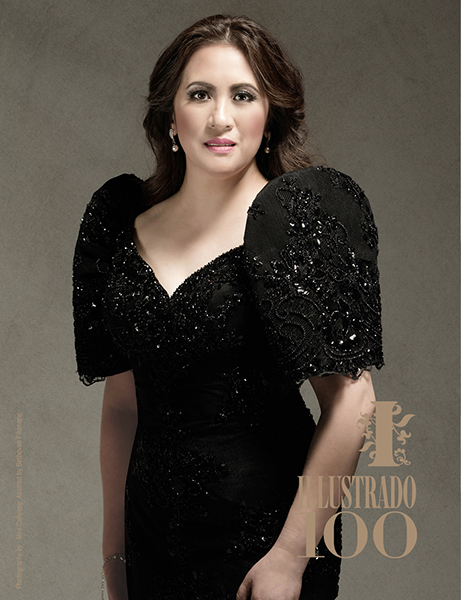 Photo by Alex Callueng; Photography Assistant – Bethoven Filomeno Special thanks to – Giordano, Nikon, Liali Jewellery, Lulu, Mitsubishi and Western Union.