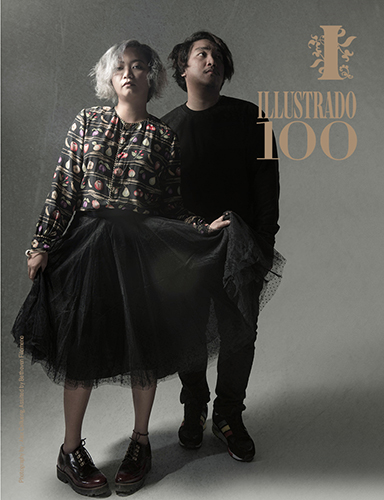 WYWY
Band
The Middle East teems with talented Filipino musicians, but every once in awhile, an act rises above the crop and proves to be of a different, more transcendent and audacious sort of mettle. Case in point: WYWY. Manned by the real life couple, Mckie & X, WYWY's music is a compelling mix of electronica, synthpop, and torch singing, reminiscent of the 90's stylings of Portishead and Bjork. There is nothing typical about it, especially in this day and age – which makes listening to it feel almost like an act of defiance.
Of their triumphs in 2016, the duo says, "This year has been really good to us, as we were given opportunities to share our passion outside of the UAE. In June, we performed at 'Fete dela Musique,' which is quite a big annual music event in the Philippines. We performed in Poland, Singapore & US. Playing for audiences we are not familiar with compels us to expand creatively. Getting a lot of positive feedback from people inspires us to always improve and create our own sound."
WYWY has come a long way in pursuit of their sonic identity. Of their learnings, the duo attests: "You cannot impress everyone, so don't try too hard to change for people to like you. Stay who you are and inspire them. Lesson is, 'be who you are and don't be afraid to try new things.' We try to enjoy every minute of our performances and we keep telling our stories through our songs."
Photo by Alex Callueng; Photography Assistant – Bethoven Filomeno Special thanks to – Giordano, Nikon, Liali Jewellery, Lulu, Mitsubishi and Western Union.