Jessie Quintilla
Head of HR Services for Multinational Financial Services
Dubai, UAE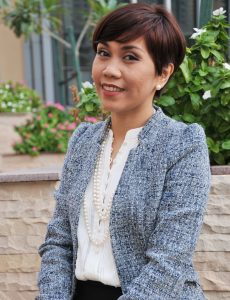 My Job
I am the Head of HR Services for a multinational Financial Services company based in DIFC. I help our employees help our clients understand the importance of protecting their future and provide financial security for their families and businesses. My main role is committed to addressing the needs of our function and the business, ensuring that we have the right manpower capability who will provide world-class customer and claims services so we can deliver what we promised to our clients when they need it the most. With my role, I was given opportunities to travel abroad, meet new people with different culture and be able to help employees realise their full potential.
My Typical Working Day
My day usually revolves around managing the day to day operations of our HR services and deliver group-wide initiatives. I oversee the recruitment process, onboarding, off-boarding, payroll and benefits to name a few. A challenging day will be when I manage employee relations issues (performance management, disciplinary, grievance, ethics investigation, etc). I always end up my day online, catching up with beautiful people around me whom I called my 2nd family (my Fil-HR friends).
Message for my fellow expats
As what Steve Jobs said "Your time is limited, so don't waste it living someone else's life, don't be trapped by dogma". Always strive to be the best, spend time in refining your craft and never lost the opportunity to help others in the Filipino Community. Build your personal brand as someone credible by doing what you say you'll do, and has integrity by having strong moral values.
View her LinkedIn here.
Jeimar Pore
Engineer Project Manager –
Dubai, UAE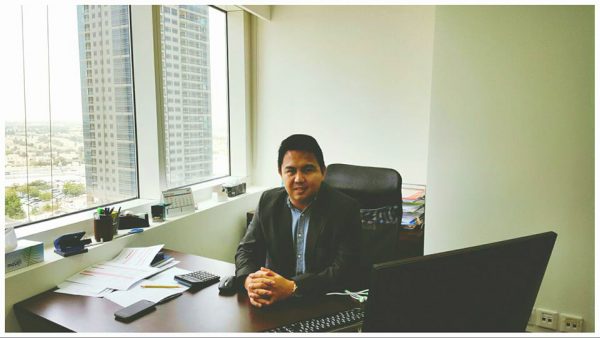 My Job
I am a Project Manager working on a international environment in a management position which includes constant development possibilities and a challenging working environment.
As a Project Manager I am involved in the development and execution of the operations project with multiple project managers and directors, including engineering procurement, EPCM, owner's team, and external construction management consultant. To ensure target plans and schedule are achieved on time and to budget; ensuring remedial strategies are developed when shortfalls are identified. I am also In charge of power plant system design such as efficient fuel system, engineering thermodynamics, power generation and effectively carrying out the complex implementations and solely handling extensive contracts with stakeholders, pulling everything together with other department such as civil, electrical, financial and business department.
My Typical Working Day
My typical working day starts with a big cup of black coffee and a toast with peanut butter while watching the newscast. Most of my day is occupied by e-mails, conference brainstorming and over-the-phone dialogue. And from time to time I also go on business trips to visit our contractors and clients for technical and commercial consultations.
Although my schedule is full throughout the week, i still manage to have quality time with my parents and siblings, enjoy my ME time and most of all, travel to different parts of the globe.
My message to Filipinos around the globe
Stay strong, humble and invest in your dream. Grind now, shine later.
View Jeimar's LinkedIn here.
________________________________________________________________________________
Find more Money, Business and Law articles here.