MasterChef Australia's John Carasig shares his experience on the beloved reality cooking show, and his vision of putting Filipino cuisine in the global culinary scene.
By Rav De Castro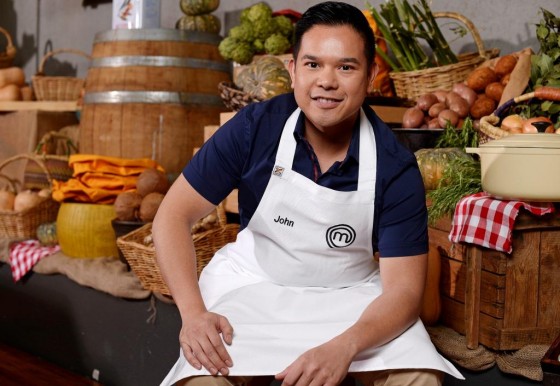 Filipinos love their food. We are always proud to say that our favorite dish is our mom's adobo, or our lola's sinigang.
Filipinos also love showing off their food. Whenever a visitor from another country pays our home a visit, we make sure that we let them savor our most prided dishes: be it kare-kare, dinuguan, pancit, or lumpia. And of course, it will not be a real Filipino feast without the lechon.
Filipinos abroad are known to squeal in delight whenever they discover an Asian grocery in their neighborhood, because finally, they can cook in their home away from home their favorite Filipino dish. Nothing beats homesickness better than a steaming plate of rice and a bowl of your favorite ulam.
But despite the sheer number of Filipinos scattered all around the world, Filipino cuisine seems to take the backseat in the international food scene. While our Southeast Asian neighbors continue to gain popularity with their pad thai's and their pho's, we have yet to bring our beloved adobo to the center stage.
This is exactly what prompted John Carasig to join MasterChef Australia, a popular and well-loved TV program that features amateur home cooks competing for the title, each with his or her own food dream. And for John, his food dream is to finally bring Filipino cuisine to the limelight.
"My vision is to modernize our cuisine, but at the same time, respect its history and allow the flavors to come through—like it did the classic way," John says.
A Filipino-born home cook who migrated with his family to Australia when he was a kid, John was a contestant in the 7th season of MasterChef Australia. He was known for creating Filipino dishes with a twist, and has wowed both the show's judges and viewers with his creative take on Filipino food.
One of his signature MasterChef dishes is "Cheese and Crackers," a dessert made of blue cheese ice cream, goat's cheese ice cream with spiced poached pear, Botrytis Semillon caviar and a butter pecan tuille. Essentially, this is his version of his favorite ice cream flavor back when he was a kid in the Philippines—cheese. Cheese is not a very common ice-cream flavor in Australia, and in this dish, he showcased the palatable dance between his two cultural backgrounds, Filipino and Australian.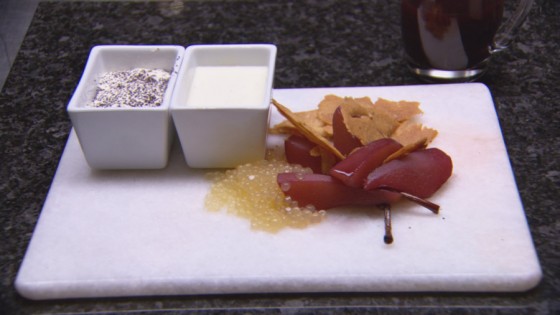 John gets a lot of inspiration from his travels abroad. Being a flight attendant, he has sampled many different cuisines from many parts of the globe, and for him, Filipino food has what it takes to delight diners all over the world, if given the right treatment. In MasterChef, he has learned restraint of technique and respect for ingredients.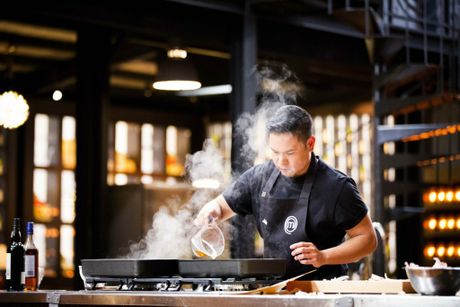 In one of the episodes, he was criticized for over-complicating his dishes, and using too many elements. But for him, having a myriad of culinary experiences sometimes made it a challenge for him to translate his vision in one simple plate. John is full of flavor, and he is rarely apologetic for it. Just like Filipino food, he could be appallingly spicy at first, then delightfully savory towards the end—just like our favorite Bicol express.
A lot of people named John as one of their favorites in the show, and this lot includes not only Filipinos. He became known as a top contender, and in one of the show's team challenges, John's team's winning dish, Roast Chicken with Prosecco and Grape Jus, was touted by the judges as the "best chicken in MasterChef history."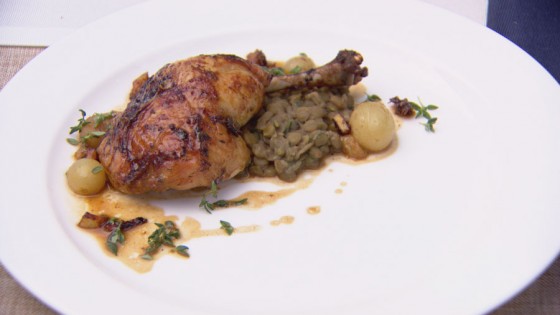 Although John may have cooked some of the best dishes in the show, and presented the judges with Filipino food done with a modern aplomb, he faltered somewhere along the way, and got eliminated. He was in MasterChef Australia's Top 13, and he exited with memorable dishes that introduced Filipino dishes to the Australian palate.
In one episode, he came up with a modern and classy rendition of our beloved halo-halo, and the judges were amazed by the dish's novelty and its surprising symphony—they never thought that a mixture of milk, ice and fruits could create such a lovely dessert. His halo-halo may look different from our regular halo-halo served in a tall glass, but its exciting and refreshing flavors were there. John used milk granita with sweet cannellini beans, poached pear, peanut brittle, crème caramel, and soft meringue to recreate the unofficial Filipino national dessert.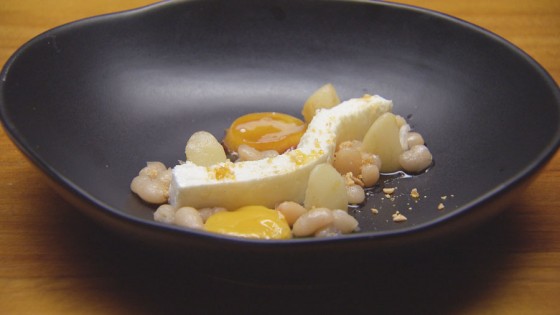 He also did not hold back, and brought a new version of our adobo to the table. Adding a very Asian coconut rice on the side, it instantly became a favorite among the judges.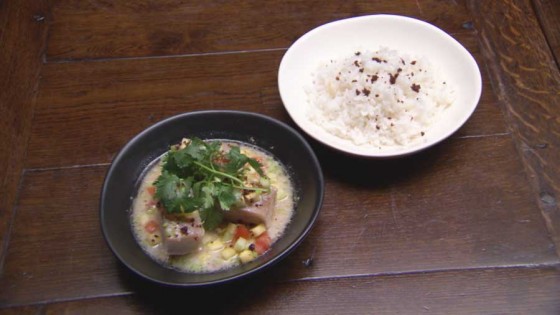 Now that he is out of the MasterChef Kitchen, John decided that he will continue pursuing his food dream. He has started a pop-up venture called Adobo Kitchen, an online-based food business where he creates his version of Filipino food that he loves, including ice cream with flavors that we Filipinos consider 'normal,' but Australians and the rest of the world would call 'exotic,' such as avocado, coconut, ube, and of course, cheese.
Adobo Kitchen will be mainly distributed in Australia where he is based, but since he is also traveling a lot, and has made many friends in Dubai, he is planning to do a pop-up event here in 2016. John's Adobo Kitchen is his personal take on Filipino food with a modern twist, a great way to introduce the pomp of Filipino flavors to the global culinary community.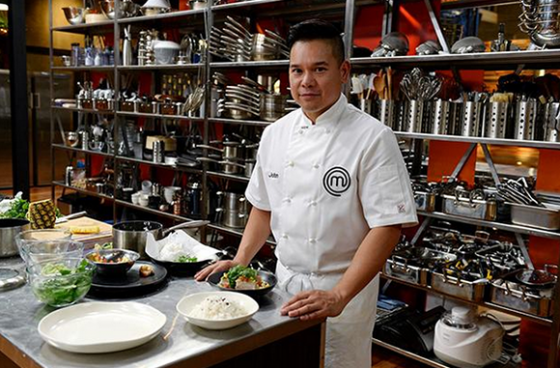 John is grateful to become part of MasterChef Australia, and he considers this as a truly amazing experience, not only for himself, but for Filipino food as well. It is about time that someone with a Filipino heritage show Australians and the rest of the world what our dining tables are made of; we Filipinos cook with much flavor, much hominess, much heart.
"The television is an amazing thing, and editors can pull out things and make a story or drama out of any scenario," John shares. Indeed, it was.  And finally, the world has seen that Filipino food is more than our different versions of adobo, or our sauce-based iterations of the Spanish-born afritada. Filipino food has all the drama and the colorful story that could get any discerning diner hooked.
Sure, there are many Filipino restaurants that pepper many cities around the world where there is a Filipino community present. But the wide reach of the television is an effective way to let the world know about our beloved cuisine. Hopefully, John's version of adobo and halo-halo is appealing enough for the rest of the world that people will also start craving it. And when there are more Pinoy restaurants in the world, the less homesick we become. Because after all, home is where our favorite food is.