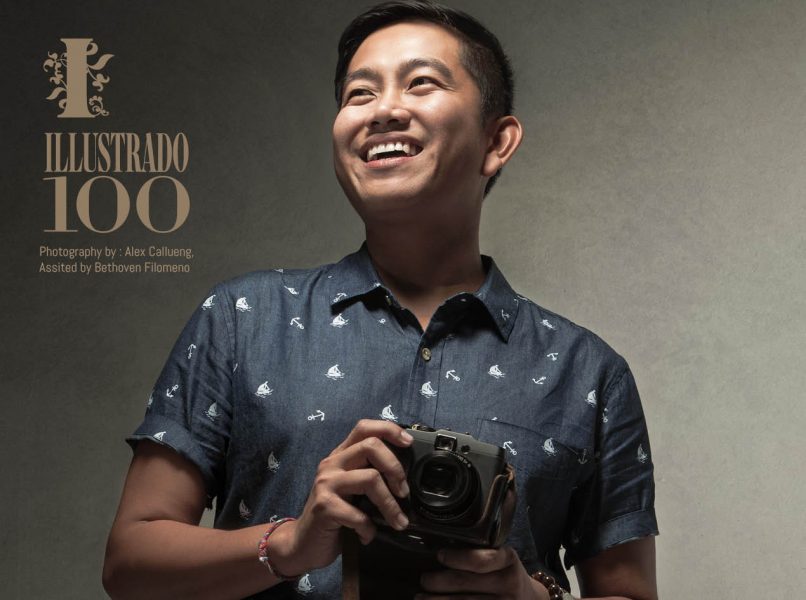 KENNETH SURAT
TRAVEL BLOGGER
Photo by Alex Callueng; Photography Assistant – Bethoven Filomeno
Kenneth has gone for every traveler's dream scenario – that is, to quit one's day job and make a living out of seeing the world. Of this transition, he attests: "Some people might not think of it that way, but being a nomadic traveler is challenging. Not knowing if I will be able to afford my next accommodation or if I'll get some money to survive for the next month can be bitter sweet. But it's still mostly sweet because you might be thinking about this while you are in an island staring at a majestic sunset."
Before pursuing a career as a full-time travel blogger, Kenneth worked as a senior interior designer and events production manager for 10 years in Dubai. He also handmakes and markets artisan leather journals called Surat Journals, which are available in the UAE, the Philippines and other parts of the world.   
This year, Kenneth was able to work with different tourism offices from around the world and, and was recognized by Huffington Post as one of the Top South East Asian Influencers to Follow. He says, "I would like to see myself as someone who inspires young Filipinos to see the world out there. Sometimes we feel inferior as a race, and even if we have big dreams, we keep them only as dreams. I know many Filipinos dream of traveling, but are hindered by poverty mentality (and also the strength of our passport), but I hope that I can show them that one doesn't need to be rich to feel rich in experience.  
ACKNOWLEDGEMENTS:
Special thanks to Illustrado 100 Most Influential Filipinos in the Gulf 2016 sponsors – Giordano, Nikon, Liali Jewellery, Lulu, Mitsubishi and Western Union.
…………………
Related Post:
Most Influential Filipinos in the Gulf: Bong Guerrero – Trailblazer
Most Influential Filipinos in the Gulf: Mercedes Cabral – Trailblazer
Most Influential Filipinos in the Gulf: Izhcka Zeta –Tastemaker