By Lalaine Chu-Benitez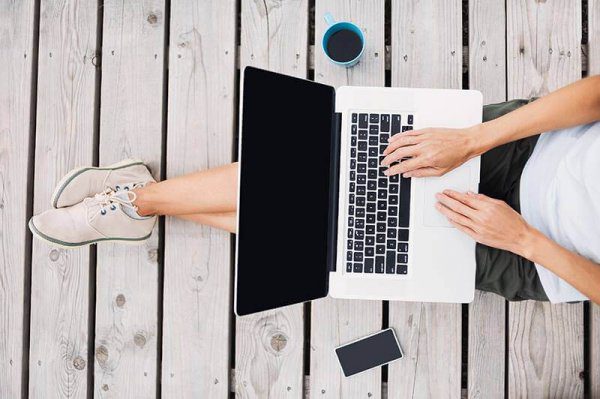 Ninety eight percent literacy rate, English proficiency that's praised the world over, commendable work ethics and a sunny disposition that can't be beat – do we Pinoys need anything more to succeed in work and life?
As a matter of fact, yes.  Most of the time, we are so hooked on getting diplomas and criticizing our other kababayans' English grammar, that we miss the value of other softer skills which make a lot of difference out there.  It doesn't matter whether you are a cum laude or you speak and write flawless American English, just brains and language mastery are not enough in a world where one gets judged instantly, where being articulate and being able to promote oneself paves the way for opportunities.
So, here are some of the lessons that Pinoys need to master, to get ahead – the kind of stuff that nobody teaches you in school.
Dress to Win
First impressions count.  In fact, the first impression is all that most of us have.  According to experts, people form an opinion about you within the first seven seconds of contact.  So it's important to get a positive response because that moment will define how things are going to progress, or end right off the bat.  Naturally, people being visual beings, before you can even wow with your intellect, and endear with your warmth, you will get judged for the way you look and present yourself.  Wearing jeans, t-shirt and flip flops to a job interview?  Do this if you don't want to get hired.  Looking fresh out of bed and unkempt while walking around the city on a weekend, risking bumping into your boss or clients – a definite no-no!
It doesn't matter whether you are going to work, or going to the mall.  Of course, dress according to the venue and the occasion, but always be well put together.  And take note, carrying an LV bag, doesn't give you license to be shabby and inappropriate – your designer items, will never make-up for proper attire.  Not much budget for clothes?  No problem.  You don't need an entire closet of items.  Just invest on a few good classics that you can mix and match and you can't go wrong.
Dress for the job, in fact for the life, you want. Dress well because you respect yourself.
Learn to make conversation
Even if it's just chatting about the weather, or making a conversation out of nothing, there's huge value in being able to talk confidently and comfortably with a stranger.  Social occasions will always spring up as you climb the career ladder and get elevated in life, and there's no fun, and certainly nothing to be gained from being a wallflower.
Go out there and meet people.  But before you can gain friends, or contacts, you must first learn how to talk.  But where do you actually start?  A smile, a good introduction, and a warm handshake are musts.  Thereafter, make small talk.  Got nothing to say?  Ask questions.  Learn to cultivate curiosity.  People always respond warmly to interest – especially when they feel it's genuine.  Now that you've broken the ice, who knows if you might end up with a new friend, or a valuable business contact?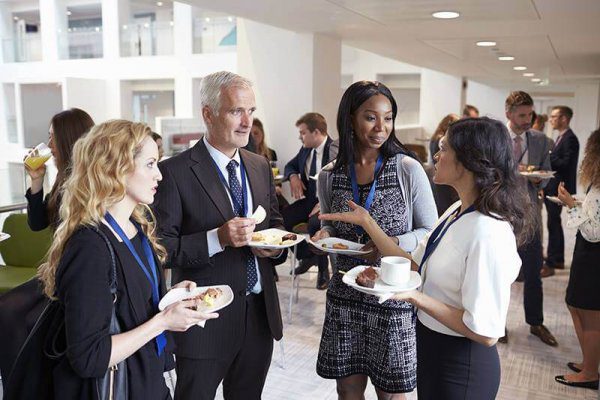 Make friends with other nationalities
Pinoys are very cliquish.  Non-Filipinos often ask why we only like to mix with our own kind, be it at lunchtime at work, during events, or our choices of venues around the country.  We like to be safe, and among familiar faces and sounds, even tastes.
This time around, make a conscious effort to make friends with non-Filipinos – your colleagues, your neighbors, the people you always meet at events, etc.  Having friends from other communities will not only enrich your life, you will also find that it's easier to get around when you have a ready smile and an open mind for everybody, instead of hesitation and shyness.
 Ask for what you need and what you deserve
"Okay lang."  That's a common answer when you ask Pinoys whether they want something or not.  Is it a yes?  Is it a no?  Who knows?  But the negative thing with the phrase "okay lang" is that we not just say it, we also live it.  Most of us are happy to settle for something just to avoid having to stand-up and ask, let alone demand, what we need or what we deserve.  So leave that comfort zone, kabayan.  You need something?  You think you deserve something?  Ask for it.  It might sound cliché but there is truth in that adage – "Ask and you shall receive."  Just one caveat though, especially at the work place, when asking for something major – like a raise, make sure that your request is warranted and well-supported.
Learn how to say 'no'
Too nice to say no?  Awww…  Not very nice.  Not saying no, especially to people propositioning you for things, not only gives the wrong impression, opens you to abuse, but most importantly, wastes your time, as well as the other person's.  Not interested to buy?  Don't want to attend that event or get into that project?  Don't really like those people?  Just say it, but say it nicely – "no, but thanks."  When you give people false hopes, you're really not doing them a favor, you are, in fact, misleading them.  So why not just rip that band aid off and let it to sting for just one second. Be practical.  Don't waste somebody else's time.  But yes, always do so kindly.
Use social media productively
And so you think Facebook and Instagram are only meant for fun and for sharing memes?  For posting those party pics where you were less than decent, or that rant where you had virtual verbal diarrhea against that other person who really deserved it?  Think again. Employers now look at social media profiles to help them make recruitment decisions.  Contacts, clients, even potential business and life partners, will look you up online to see what kind of person you are. So when posting and deciding on your security settings, always ask, "what kind of person do I want the world to see?"  Drunk, pre-occupied on Facebook and IG during work hours, ranting and raving, and naked at the drop of a hat, is not the most flattering image, my friend.
________________________________________________________________________________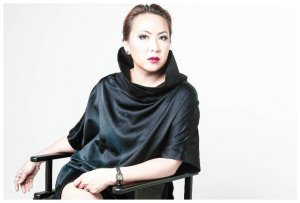 Lalaine Chu-Benitez
Editor-in-Chief and aspiring urban farmer "almost superwoman" Lalaine has been driving Illustrado's mission to uplift Filipinos in the region for over a decade now.  A former corporate dynamo living in Dubai for more than two decades, she has seen enough to appreciate that the best things in life can't be bought, and that in this day and age, authenticity could be one's best asset.
Related Articles:
The New Oppressor: Pinoy vs. Pinoy
Filipino Attitude: Pinoy fears we need to get rid of to get ahead