SISIG MIGHT BE THE NEXT BIGGEST FOOD TREND
In a recent episode of CNN Philippines' The Source, celebrity chef and TV host Anthony Bourdain commented that he believes that sisig will take the lead in Filipino cuisine's rising popularity on the international stage.
"I think certain Filipino dishes are more likely to take root and take hold more quickly than others," the host of CNN's food and travel show Parts Unknown said. "I think sisig is perfectly positioned to win the hearts and minds of the world as a whole. I think that's the one that's going to hook 'em."
Though sisig as we know it may be too exotic for the world's palates, Bourdain says "It's hot, sizzling, crispy, sticky, delicious bits with many textures. It's exactly what you need after a few beers and that's perfect food."
Just less than a year ago, Filipino-American chef Tom Cunanan's restaurant, Bad Saint, in Washington DC placed second on Bon Appétit's: America's Best New Restaurants.
"I think it's the most likely to convince people abroad who have had no exposure to Filipino food to maybe look further and investigate further beyond sisig. I think that's the one that's gonna hook them," said Bourdain. He also noted that our food is "ascendant" and is a "work in progress". He also mentioned that it is "underrated".
Bourdain is also working on opening a street food center in New York called the Bourdain Market which is set to open in 2019. The project aims to gather different chefs, operators, streetfood and hawker legends from around the world. He says that sisig will definitely have a place in the market.
Is Filipino cuisine ready to finally take the spotlight and join its Asian brothers like Thailand, Vietnam, Korea and Japan in the world stage?
Maybe it's about time for us to stop being the proverbial bridesmaid and finally be the bride. Our food can be our best ambassador, promoting our cultural identity to the world. Our food will tell the story of how it is to be Filipino.
________________________________________________________________________________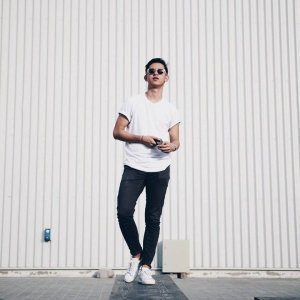 ALWEE VILLAROSA
Savage PR savant. Social Media guy. Bangkok advocate. Hoarder of 3AM songs that are too cool for anyone. Strongest proponent of the #WastedYouth campaign on Instagram. AlweeVillarosa could be your typical, garden variety switched-on millennial Internaut, except that he's infinitely more. He is also a cunning marketing strategist, a burgeoning writer, and an account manager and leader with an unshakeable sense of integrity and work ethic that belies his young age. See more of his POV at his IG: @alweevillarosa