Cristeta Comerford, The White House Executive Chef 
By Excel V. Dyquiangco
Her memory dates back to the constant smell of food, remembering how her grandparents who used to own a rice paddy, a fishpond, and livestock in Manila would just bring everything to her plate. Each bit and piece was just right there in the backyard, says White House Executive Chef Cristeta Comerford.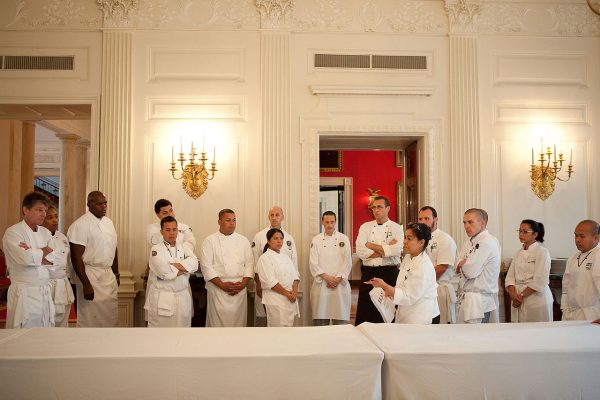 "If you wanted to have chicken for dinner, you had to catch your own chicken and give it to grandma so she could pluck it for you," she exclaims. "Since I grew up in a big family, there's always food in the house. Cooking at home was like cooking for banquets. It just never stops. Then with my parents coming from two different regions of the Philippines, we were exposed to different cuisines indicative of the two regions. We became a family of cooks."
In her early twenties, she decided to leave for the United States to carry on what she started in the country. From her first job as a chef in the kitchen of an airport hotel to a rotating chef in Vienna, Austria for six months, she has grown remarkably in her career – not just trying out different recipes but accommodating the culture and history of everyone she has the privilege of cooking for.
In 1998, her world expanded when she was asked to work in the White House under the Administration of Bill Clinton.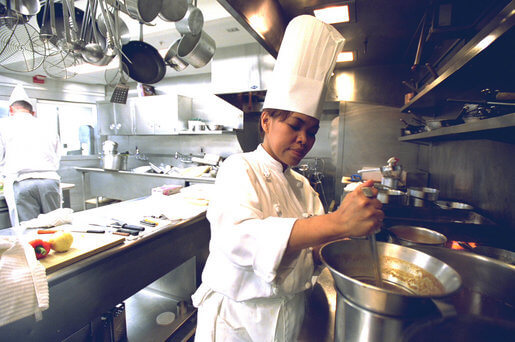 In an interview with Real Simple, she says, "When opportunity knocks, you've got to open the door and grab it. The sous chef at the White House was leaving to open a restaurant. Walter Scheib, the chef at the time, said, 'Hey Cris, are you interested?' At that time, I had my own restaurant in D.C., The Colonnade, but I knew this would be a great opportunity and honor. So I took the position. That was back in '98."
In 2005, she was appointed to the position of Executive Chef by former First Lady Laura Bush and was reappointed to the same position by Former First Lady Michelle Obama.
Her Journey inside the White House
Her responsibilities as Executive Chef range from taking care of the First Family to executing and designing menus for official receptions, state dinners, and social events, among others. The position also gives her the opportunity to belong to an elite gastronomic society called Le Club des Chefs des Chefs of which only the personal or executive chef of a Head of State fit in.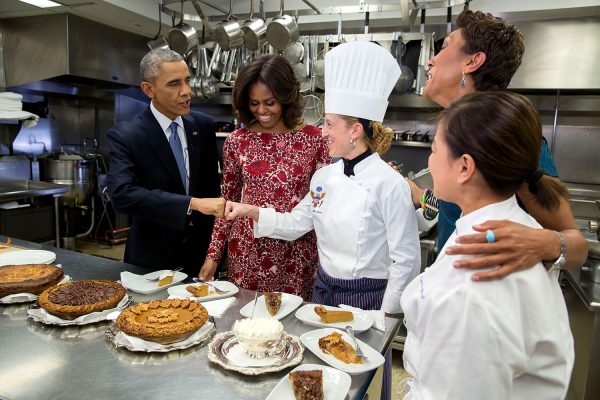 Working for three administrations now, she shares that each family has different likes and dislikes. But their similarities prevail: all adore healthy foods. For the Obamas, she says it was utilizing whatever they grow in their garden, using items that they have and using natural-fed and grass-fed chickens and beef.
Her most memorable event to date: "For example, it could be a dinner for just the two of them – the President and the First Lady. Just seeing the two of them eat is cool. For me, that is more memorable," she says.
In spite of her hectic schedule, however, Chef Comerford still treasures her family above all. In an interview with Asia Society, she shares, "I really owe a lot in my career to my husband, John. When I did get the job, he looked at me and said, 'Cris, you know this job is going to take a lot from you, but I'm going to make it easy.' And so he took a step back."
She adds that she is also very protective of Saturday because it is only the day of the week reserved for family. "My daughter Danielle and I try out different recipes. She loves to bake."
Her future projects include putting up a bed and breakfast when she and her husband retire and helping the underprivileged kids in the community by teaching them how to cook.
Sources:
MsMagazine.com, RealSimple.com, GMANetwork.com