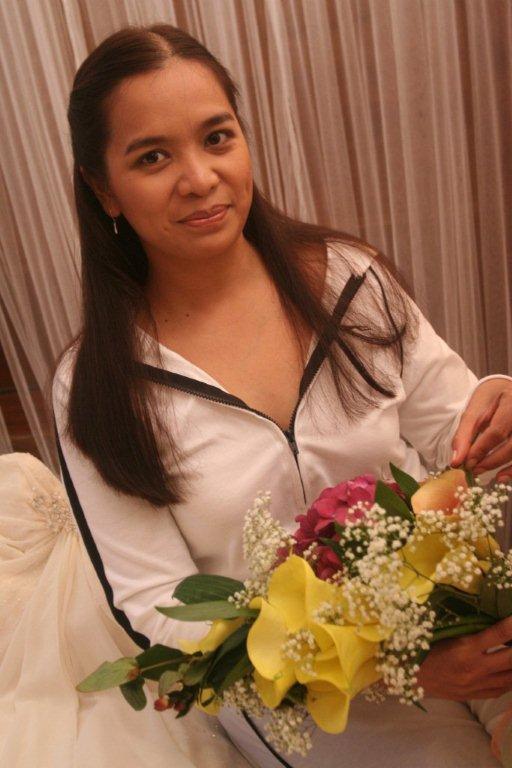 Filipinos in Denmark: My Pinoy Life in Copenhagen
CHRISTINA APARENTE
 Your City: Copenhagen, Denmark
Since when have you been living there? Can you recount briefly why you moved there?
Before moving to Denmark in July 2007, I lived as a nurse in London for eight years. At that time, I was in a relationship with my Danish boyfriend – now husband, Michael – who I met while on a holiday in Boracay. We maintained a long distance relationship for a time, as he was still living in Copenhagen. We finally tied the knot in 2005. As soon as that had sunk in, we both knew it was only a matter of time until one of us had to move, and off to Denmark I went!
Tell us something about your host city/country.
Denmark is home to Hans Christian Andersen, who authored the classic, "The Little Mermaid." The statue of Denmark's "Beloved Daughter" stands in the harbor of Copenhagen and is not only the most famous attraction in the country's capital but also now the national landmark.
Historically, the Danes came from a line of some of the most fearsome Viking sailors of the pre-medieval ages. With its rich history, Copenhagen has retained the grandeur of its fine olden day architectural structures dating back to the reign of the monarchs.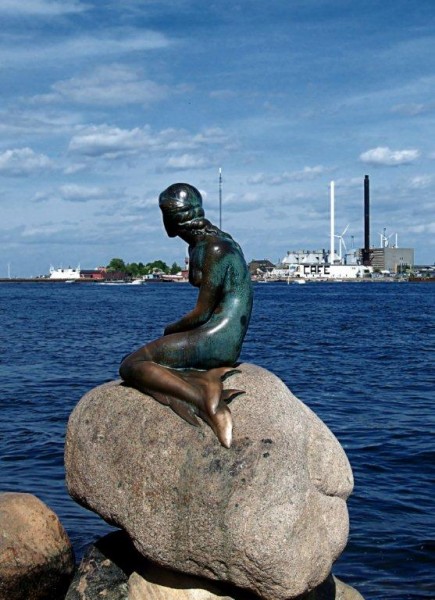 Today, Denmark has a population of approximately 5 million. Bicycles are favored over buses, trains and subway systems as a means of public transportation. Denmark experiences cool summers and mild-to-moderate winters. Recently though, heavy winters have been common, with temperatures as low as -20 degrees in some parts of the country.
Coupled with a beautiful harbor, Copenhagen's places of interest include the long, cobble-stoned pedestrian shopping street called Strøget, which is a huge treat for shoppers during Christmas season. Copenhagen is also famous for its amusement park, Tivoli, which is located at the heart of the city. One of the oldest of its kind, Tivoli inspired Walt Disney, shaping his vision for what was later to become Disneyland. While in town, must-try delicacies include Danish pastries, bacon, Lurpak butter and yes, the famous, Carlsberg beer.
What do you do for a living?
Since moving, I have been working as a full time surgical nurse at Rigs Hospital, one of the largest medical facilities in the country. There are not many Filipinos working here – you could probably count them with your fingers – and there are not much foreigners either. Elsewhere, however, is another matter entirely.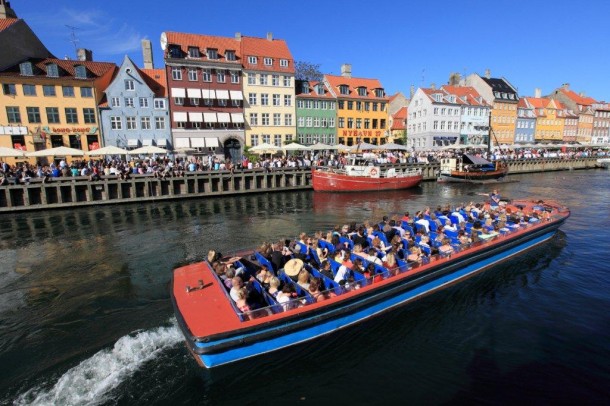 Is there a Filipino community there?
There are about 8,000 Filipinos in Denmark, along with a few organizations that cater to them. One of the biggest, the FAD (Filipino Association in DK), spearheads annual events like the Barrio Fiesta, which provides wholesome entertainment, food stalls featuring Filipino delicacies, and fun activities for all ages. They also organize Philippine Independence day celebration parties every year. I join the activities once in a while, when my schedule permits.
Tell us about your life there.
I could best describe my life in Denmark as a bittersweet chocolate bar; it has its moments, as well as its drawbacks. Starting out and getting over the language barrier, for one, was a struggle. It's no surprise that landing a job was problem for me, too. Imagine attempting to immerse yourself with people who speak a language totally different from yours. One should be mentally prepared for the battle before entering the country. It is probably one of the most difficult languages in the world to learn! Most of my classmates in the language school said so (they come from all over the world). Them of course, there's the problem of landing a job due to the language barrier. Mind you, it will take years for one to become fluent. Four years maybe is acceptable for the gifted ones. It's really tough!
I started working after my first year of learning the language. I had a probationary job at one of the hospitals in the city. I took the plunge, thinking that it would give me the advantage of assimilating into the society faster. It did help, but it also meant being put under an enormous amount of stress. I was totally out of my comfort zone, away from good old English-speaking London. Now that's definitely something I never thought I could do – all in the name of love.
Living in London before moving to DK gave me an edge when it came to adjusting to the Danish system and culture. Keeping an open mind and being patient and understanding helped me cope. It may have taken me three and a half years to accomplish, but I have finally settled.
Life here is a bit more laid-back than it is in London. It's cozier, cleaner and the crime rate is much lower too. What I like most about this place is being able to cycle or walk back home after a night out with friends – I don't have to worry about someone mugging me on the streets.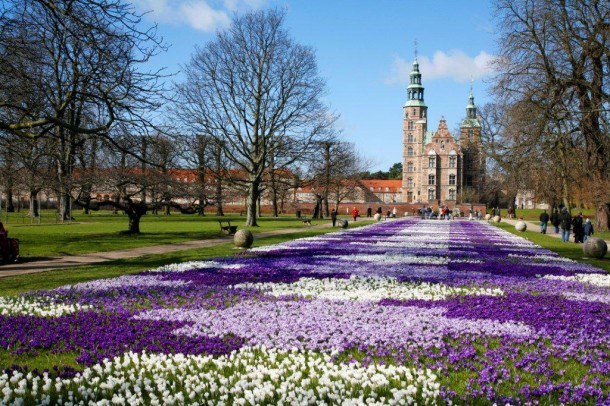 During spring and summertime, I love going out on fishing trips and cycling around the city and the outskirts with my friends. We visit a lot of beautiful beaches too, but the frigid water temperatures keep me from swimming. I also enjoy going to bars with my friends in the evenings, and spending some "me-time" at fitness clubs. Sometimes I go and visit my Filipino friends to cook Filipino food and sing karaoke.
I am also interested in traveling. I love touring around Europe and America, and I'd love to visit countries I haven't gone to yet. We have six weeks of vacation here in Denmark, too. What's there not to love?
I have also discovered my latest passion, diving – though I'm not too keen on diving in the icy waters of Scandinavia. I'm already looking forward to my next planned vacation in Florida this August. I'm also looking forward to my Philippine dive this Christmas. I'll be able to see my family and embrace the Philippine seas once more. There is definitely no place like home!
What cultural practices/behaviors have you acquired from your host country?
I became a staunch abider of traffic regulations. I found myself steering clear of the occasional slip-up – hitting the accelerator on a red light, especially when there are no cars at all. I have also taken to drinking beer with my meals. It's the Coke to our Filipino dishes. I quite like it. I have also learned to pay back every single penny owed – even if it's just one Peso. Nothing, no matter how small, should be ignored.
Despite being surrounded by the Danish community, we still preserve important Filipino customs here like the proper observation of Lent and Easter, and Sunday Mass attendance. In keeping with the close-knit relationships Filipinos share with their families, I stay in touch with my relatives in Manila and General Santos City through phone and email.
Your message/greeting to Filipinos across the globe –
I would like to congratulate those Filipinos who survived the initial difficulties of settling in a new country. You all deserve a pat on the back for not considering quitting an option.On the other hand, for those of you starting out, don't scare yourselves too much. If anything, I believe that people of different nations, regardless of color, creed and language can live together peacefully through shared compassion and understanding.
Related Articles
See how Filipinos are living in other countries across the globe.