Most Influential Filipinos in the Gulf: Furne One – The 'One' and Only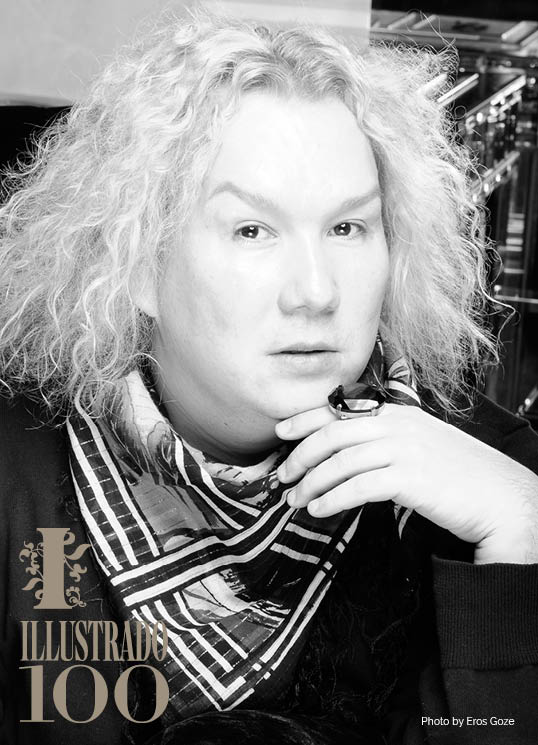 The Cebu-born talent, whose career in fashion began in winning MEGA Magazine Young Designer of the Philippines Award in 1994, has certainly gone a long way from being an intern at Josie Natorie's atelier. Now, Furne One co-sits in the triumvirate royalty of couture designers in the UAE through his very own fashion house: 'Amato Haute Couture'.
Since its establishment in 2002, Amato's avant-garde designs have continuously pushed the boundaries in the style stakes. Combining the classic, the unconventional, the east and the west, the dramatic and the edgy, the couture brand has sky rocketed up the fashion barometer in Dubai and globally. With well-received shows in LA, Dubai, London and Miami, Amato has morphed from a local fashion favorite to a respected global player.
Quite famous for his golden locks, Furne One is further renowned for his creativity and uses his natural panache to elevate everyday trends into works of art. He is well known for his signature flair that uses an enchanting mix of rich textures and lavish materials with a heavy emphasis on luxurious detailing and embellishment as well as inspirations that range from romantic Shakespearean tales, vintage postcards to the vibrancy of new-age, even alien, imagery and the dark dramatics of a corpse bride. Furne One's shows are also known to be the hottest of runway spectacles to which passionate passion fans throng to during Dubai's style season.
With his clothes earning the love of top global performers like Beyonce, Katy Perry, Nicki Minaj, Jennifer Lopez, Nicole Sherzinger, Kelly Rowland, Rita Ora and Shakira among others, one wonders what else is next for the One and Only.