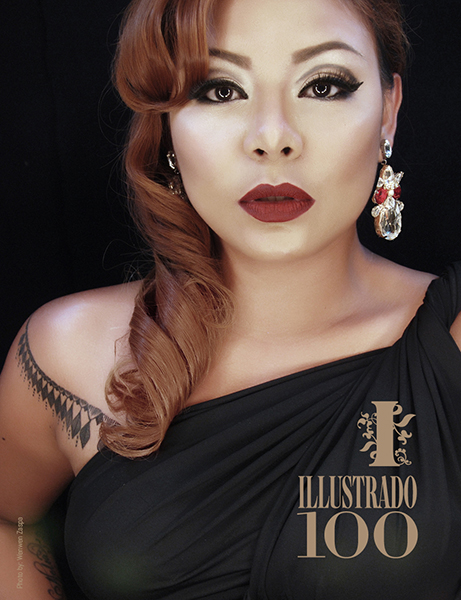 IVY GRACE PAREDES AKA AYEGEE
Singer
The Middle East will never lack for fantastic Filipino singers, but amongst their ranks stands Ivy Grace as one of the most exceptional. A seasoned vocalist who started her career in amateur singing competitions in the Philippines, Ivy is a "singer's singer" – an artist of such prodigious skill that she has become a true benchmark in her field.
Ivy's immense talent has taken her career far and wide – even more so in 2016, when she had the chance to have a short stint at X Factor UK, where she wowed the judges and earned legions of fans with her powerful vocal stylings. But even with her remarkable accomplishments as an international artist, Ivy's source of pride stays closer to home. "One of my proudest moments is when I gave birth to my daughter, the love of my life! I never knew that one person could hold so much love for another, until I became a mother. I must admit that in the beginning, when I figured that I was going to raise my child as a single mother, I had a lot of doubts and apprehensions as to whether I was capable. But once I laid my eyes on my 'Budang' as I fondly call her, everything just fell into place. It's as though I was made for this!"
Special thanks to – Giordano, Nikon, Liali Jewellery, Lulu, Mitsubishi and Western Union.